Today is going to be a very, very long day in the greenhouse. We are having a 2 day course on something called "Lean Flow". It's a way of looking at efficiency in production and so forth. Sounds REALLY exciting, right?! We start at 8 am and go till 5 pm. Did I mention that we will be doing this for TWO days? So, since I will be completely wrapped up in this STIMULATING, on the job training and will be too busy to blog, I thought I would post a few SCRUMPTDILLYICIOUS pictures of the Wee One that I've been saving for just such an occasion.

Can you believe how DELECTABLE she is?


She is unbareably ANGELIC, never making a fuss......


So tranquil and peaceful.......

She is ALWAYS so well behaved and calm........



OK, that's not really quite accurate........

So far this little darling has kept her mommy hopping.......

The pacifier and some warm loving arms are always close at hand because this little lady really requires some serious ONE on ONE attention.

She's JUST LIKE HER GRANDMA!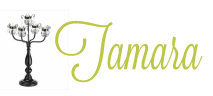 10 Comments »