I decided to play hookey this afternoon, but don't let the Big Guy know! It was a big day today……I finally got to see my favorite blogger, Ree Drummond, better known as the Pioneer Woman, on the Bonny Hunt show.
I just LOVE her blog and read it almost every day.
When I'm sitting up in my office, looking like I'm in deep thought in front of my computer, I'm probably just reading my favorite blog. With my brow furrowed, I give the appearance of working on some extremely complicated Excel spreadsheet when in actual fact I am just checking out what Ree and her kids are up to today. She's a farmer like me. I love the way she describes farm life. She makes farming look kinda glamorous.
So, this morning I called my peeps to invite them over for a Pioneer Woman party at my place. Too bad I don't have more peeps to call for my party but it's not quantity but quality that counts, right ladies? My daughter.........
and grand daughter........
arrived promptly at 2pm. I popped some popcorn, brewed a pot of coffee and sat down to wait for Ree to show us how to make some "man pleasing" food.
She promised that if I made her chocolate cake recipe, I would get marriage proposals from my husband on a daily basis. I figured that meant I should really pay attention since he has only proposed to me once so far.
I did my nails
while we waited for her segment to start.
The Wee One really loved that red blouse Ree was wearing.
It was great fun to actually see the Pioneer Woman in action this afternoon.
I think I'm gonna run down to the book store and buy her cook book later today!
I think I'll buy one for each of my sister's too because they actually OWN a real MIXER and know how to use a cook book.
Now, I'd better get back to that laundry I told the Big Guy I was gonna catch up on this afternoon.
If he finds out I was partying instead of FOLDING, I may have some 'splainin to do!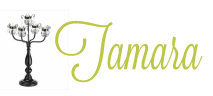 13 Comments »