Has anyone out there ever heard of something called HOT POT?! It's the greatest thing since the invention of the FONDUE! On our last trip to China, one of our suppliers brought us to a fantastic restaurant that featured HOT POT and now I'm HOOKED on HOT POT! After a really long day of visiting factories shopping for PLASTIC POTS, eating HOT POT definately hits the SPOT.
First thing you need to do when you are having HOT POT is pick from all these delicious dishes. Go ahead…….pick something Big Guy!
For a guy who doesn't like seafood, this is the perfect meal. If you choose wisely, you can avoid anything remotely resembling an amphibious creature. We managed to find dumplings and beef strips and……yellow things and…….green things.
We're not really sure what we ate but it all tasted YUMMY!
Next you choose a table in the middle of a very busy restaurant filled with noisy people having a fun family outing.
The waiter brings a large pan of boiling broth that he places on the built in heating coil which keeps the broth at a simmer. The pan is split in two so you can have spicy broth or regular broth.
Then he quickly brings bottle after bottle of Chinese beer to keep you from experiencing spontaneous combustion when eating from the SPICY side of the pot.
At first I was afraid that I was going to go hungry since they only provided me with a very authentic pair of chopsticks that were completely useless!
Without a FORK, this Canadian is one handicapped human. Eventually I figured out that I could just STAB the dumplings with the tip of the chopstick and throw them in the pot that way. Fortunately for me, there was a proper ladel for spooning out the cooked dumpling when they were ready to eat. The Big Guy, on the other hand, was so adept with his chopsticks I began to wonder if he has a little bit of chinese in his blood.
He was so PROUD of his chopsticks skills he grinned from ear to ear all night long.
Be prepared to spend a LONG, LONG night eating HOT POT!
As usual, our hosts bought triple the amount of food necessary. I was very glad that my table companion, our chauffeur for the day, was a human garbage can.
He packed away a ton of food, people!
Honestly, blogger peeps, you need to find an authentic Chinese restaurant that serves HOT POT in your neighborhood. It is a real adventure that you and your friends NEED to experience at least once in your life. You too will be HOOKED on HOT POT!
Now don't forget to stop by Hooked on Houses to see what everyone is hooked on this week.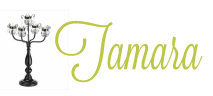 7 Comments »