It has been a busy month of travel this past 4 weeks. First we spent a long 10 days in China and then capped it off with 17 days on a Panama Canal Cruise. I would have blogged in China but the Chinese government seems to have blocked all access to blogger due to popular uprisings they wish to keep secret. I would have blogged on the cruise but the Big Guy blocked all access to blogger due to budget constraints (1 dollar per minute for internet access). Well, I am finally back at home and getting a chance to review my photos.
I was surprised to see how many pictures I took of me eating.
It kinda looks like all we did while we were gone was eat every minute of the day.
Fortunately for me, I can eat ALL day long and won't gain an ounce. So, seeing as it is Metamorphosis Monday, I thought I would write a poem about FOOD. I mean, FOOD is THE ultimate metamorphosis, going from colorful, aromatic and tasty on the plate to smelly, brown and not so appealing in just a few hours.........so this is my "ODE TO CUISINE"
Food, food, fabulous FOOD!
Why do you always taste so GOOD?!
(trying Lobster for the first time, Disney World, Florida)
You come in all different shapes and size..........
And always full of surprises!
(eating soup which contained a surprise baby octopus in Guangzhou, China)
It's important, when travelling around the world, to eat outside your comfort zone
But once in a while I do have to admit to saying NO to things like "Alligator tail on the bone"
(Dinner out in China and this was WAAAAY outside my comfort zone)
Wether in Beijing or Aruba, San Fransisco or Alcapulco, there's food that must be eaten
You've got to try the Pumpkin soup in Curacao. It just can't be BEATEN!
(Dinner in the Carribean......does anyone have a recipe for pumpkin soup?)
If you're watching your weight, BEWARE of cruises with an all you can eat BUFFET
No matter what time of day, they'll find a way to feed you ANYWAY!
(Midnight snack of hamburgers and beer delivered by ROOM SERVICE! Can't beat it!)
Every holiday should be filled with different culinary TEXTURES and TASTES
But don't forget that every meal we eat will eventually end as SMELLY WASTES!
Now, don't forget to check out what's going on at Between Naps on the Porch for this Metamorphosis Monday. Click on the following link to join in the fun http://betweennapsontheporch.blogspot.com/2009/10/welcome-to-38th-metamorphosis-monday.html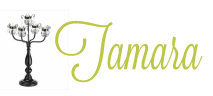 12 Comments »