Clearly my old camera was just not cutting it anymore! I've just become a brand new gramma and my old digital was really not doing the job I required.
How's a gal to get good baby pictures to show off if her camera just isn't what it should be?
These pictures did NOT come from my little digital camera, that's for sure!


So, I have bought myself a NEW CAMERA! I consulted with my techy guy he suggested that the Lumix digital camera from Panasonic was a great piece of hardware. I've got 14 days to return it so I'm on my way to China tomorrow where I'm gonna give the old gal a try. What a great way to break in a new camera, wouldn't you say?!

Just in case you are thinking "Wow, that's so glamorous! Off to China for a week" let me fill you in on what it was like this morning at the Chinese Consulate where we needed to go for our visas. First of all, there were over 200 people vying for a number. We, unfortunately, did not get a number. This did not dissuade us, since our plane is leaving tomorrow. We managed to get a spot in line.......
but the guy in front of us was NOT pleased. He started insulting us and telling us how rude we Canadians are. He just kept going on and on, insisting that we were not allowed to be in the line without a number. We just smiled and nodded. I was starting to get a little nervous. My hands were sweating. My heart was beating fast. I was afraid he was going to go POSTAL on us for standing in that wicket. They don't have metal detectors at the consulate here. Maybe he had a GUN......or an OOZY. Who knows how unstable he could really get? Or maybe I'm just having an anxiety attack due to early onset MENOPAUSE. I am a GRAMMA already, you know.

I have never been so glad to see a security guard
who finally pulled us out of the line and over to an agent who helped us with our paperwork.

Have you ever experienced something like this in a long lineup? Have you been the one to lose your patience? Or does this only happen in busy consulates......I'd like to hear your stories. It will give me something to read while I'm waiting for my connecting flights at the airport!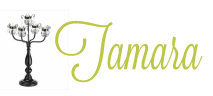 7 Comments »