Oh my, I've fallen in LOVE and I've fallen HARD! I mean, there's just so much to LOVE about a newborn baby. Their gorgeous little TOES.........
and their precious little FINGERS........
I'm not sure I'm going to be able to pry myself away from this tiny little bundle of JOY!
Born early this morning, our little grandbaby CELINA took her time.
Her mommy and daddy had to wait patiently for many long hours before she finaly made her grand entrance.
But it was worth the wait! Weighing in at 7 pounds and 12 ounces, the Wee One was born without complications.
Mama is doing very well, although she's a little tired after all that work!
This Gramma is sure feeling so BLESSED with the addition of this new little MIRACLE into our lives.
May the LORD richly bless her mommy and daddy with all the WISDOM and PATIENCE they will need to raise this little Angel in HIS service!
We love you so much, Wee One!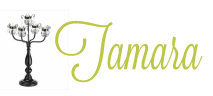 26 Comments »