It won't be long and the Fall season will be here. Of course, if you're in the Retail game, Fall has already arrived. So, since we're busy getting ourselves into the HARVEST mode AND we're going to have a big bus tour swinging by our place in September, I thought we should start working on our displays here at
Milner
Gardens.
"This
doesn
't have to be too difficult" I told myself. What can be so hard about stuffing a bit of straw into an old pair of pants and a shirt?
I made a trip out to my local
Michaels
Craft store, the nearby
Fabricland
and of course, the second hand store and got myself a few necessities for this little project.
For your own
DIY
Scarecrow, you will need the following supplies:
-straw hat
-1 meter burlap
-plastic face mask
-can of spray adhesive
-old jeans, shirt, gloves and boots
-bale of hay
-some wooden pegs to hold everything in place
And a tall glass of
lemonade
with a whole lot of ice to keep you cool while you work!
As I started putting things together, my Scarecrow starting looking pretty scary.
Especially when it was only halfway done. Would you just look at how freaky this looks? It kinda reminded me of a slasher movie at this stage. I was getting a bit concerned that it might scare the customers off instead of bringing them in.
But, I persevered. And it was HOT in the greenhouse, people. By the time I was done I was covered in hay and dirt that got stuck in all sorts of unwanted places. I think I even ruined my favourite pair of high heel shoes……..but I was happy with the finished product.
Now, only 5 or 6 more Scarecrow displays to go!
In the meantime, I sent the kids off to work in the field. There's nothing like making your kids work on the farm in the summer to help them get a good perspective on going back to school.
All that hard, physical labor makes them long to be sitting at a desk reading Shakespeare or doing Calculus, right Mini Me? How about you Danny
Boneduce
?
Are you ready to hit the books yet?
This is our the
warehouse
at our original greenhouse site.
We are shipping from here until our first 3 acres of mums finished at this location. I remember when this
warehouse
looked really big. Now it seems so tiny, what with only 2 loading bay doors and space for around 100 carts of product.
It's just too small to fit everything inside.
What a great feeling to see all this product come ready and start shipping. Most
definitely
a blessing and a relief! And......after today........we only have125,000 more pots to go!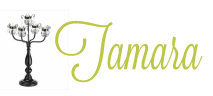 18 Comments »