Here it is, Monday again. Time to get back to work. Time to start selling all those garden mums out in the field. But first, before I go sweat it out in the field picking mums, I promised that today I would reveal the baby nursery progress! It's Metamorphosis Monday and do I have a METAMORPHOSIS to reveal OR WHAT?
My Little Angel is about to have a baby…….and that baby is gonna be here soon. The due date is just 1 week away. We've been working hard as a team to get things ready for the big arrival.
I mean…….this is BIG. I'm gonna be a GRAMMA!
The planning has been going on for quite some time now. First, the color scheme was chosen.
We had a lot of problems at Home Depot with the paint guy who mixed at least 6 cans of paint incorrectly. I still feel some serious guilt about all the paint he wasted just so we could get the right colors.
I just love the Safari theme that my daughter chose for the room. I've spent many nights surfing the Web, looking for the perfect stuffed animals to match the paint colors and the upholstery. It was a stretch for me to buy off the Web.
I'm still old fashioned and feel a tremendous amount of panic when I type my Visa number into the computer……but, where else would I find such PERFECT baby room accessories?
Mini Me has been busily painting a series of canvas' to match the rest of the room.
With the temperatures we've been having around here lately, she has been working on them rather slowly. I stole the airconditioner from the greenhouse where she was working so I could cool down the house.
She says I have to return it before she will finish the art work. Hmmmmm! Tough choice. Artwork……..or Air conditioning?
Our pillows project went off without a glitch.
We sewed up a storm before the airconditioner could be taken away from us. And I only pricked my finger a couple of times. I realized that I kept jabbing myself because I couldn't see too well close up.
Of all things, I had to take my glasses off for the fine sewing. I think my eyes are telling me "You're gonna be a Gramma soon. Time for Bi-focals!".
The crib was bought second hand off Craig's list and my Little Angel painted it white to go with the rest of the room.
By the way, it takes a LOT of coats to get a brown crib to turn white. I'm glad I didn't have to do the painting, that's for sure!
We also managed to find this fabulous upholstered rocking chair in Richmond from a lovely young family who was downsizing their home.
It fit perfectly in the back of my vehicle but we're still not sure that we can get it into the nursery. The hallway is rather tight……but, we're gonna get it in there if it's the LAST thing we do, right Angel?!
Then, to add some extra color, we upholstered a bench seat for the built in cupboard that the fella's built last weekend.
Honestly, I can't believe we did it without a professional INTERVENTION! Hopefully the molding will go up next week so we can get all the furniture and the pictures hung
and we can all rest our weary designer bones……..
except for my Little Angel. She's got a really important job ahead of her.
You go, GIRL!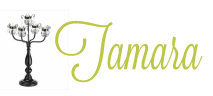 39 Comments »