I just LOVE IT when a plan comes together! Yesterday was the big shindig for the Wee One, a kind of 2 in 1 type party. I figured we should have the Baptism and Baby Shower all rolled into one. There's just nothing like getting together with the whole family to celebrate and.........EAT!
I made sure to hang out the balloons and the banners.........
I had my peeps make a whole pile of fruit kebabs.........
piled the table high with cupcakes and party food.........
and we just ate and drank till the sun went down.
The Wee One got passed around from person to person, getting a chance to meet all of her new family.
My Little Angel was spoiled rotten by all of our guests with so many beautiful things for the baby.
The men got a chance to sit and chat about the things men chat about at a Baby Shower.
I hope that all our guests enjoyed themselves because I know I had a most wonderful time!
Does it get any better than spending time with family and friends, reconnecting and bonding over a glass of wine and a brand new baby?!
One very special thing I just HAVE to share with you.......a picture of 5 generations of Jansen's including Great Great Gramma, Great Gramma, Grampa, Mama and the Wee One.
I just love this shot!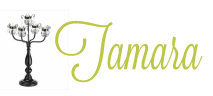 9 Comments »