I am having such a BLAST this week! Not only did I just become a Gramma but I get to throw a big PARTY for my very first Grandbaby, to celebrate her birth! The Wee One and I agreed that we would serve something very special at her big shindig…….we decided on serving Hello Kitty CAKE POPS.
I am most definitely HOOKED on CAKE POPS.

Now the first thing you need to know about me is that I gave up baking all together about 15 years ago. I have firmly refused to make anything sweet, prefering to buy my baking, including my RICE KRISPIES, much to my sister Lisa's HORROR! So, to make my return to the baking scene by attempting CAKE POPS is probably asking for trouble. But…….I trust Bakerella, my new favorite blogger peep.
She has a wonderful website full of such inspirational ideas that you just must check out.
http://bakerella.blogspot.com/2009/02/here-kitty-kitty.html
I assembled all the ingredients last night and got started forming my Cake pops with great enthusiasm.
But……it's not nearly as easy as it looks on the blogs.
I learned a few things last night like:

1. I stopped baking for a reason
2. Candy Melts WILL burn if you cook them too long in the microwave
3. Any baking done after midnight is sure to fail miserably

Fortunately I woke up the following morning with renewed enthusiasm, determined to figure out how to make a nice looking Cake Pop like Bakerella and Martha Stewart.
Surely if they can make a Cake Pop, Tamara can make a Cake Pop. How hard can it be?

After a little more research on the internet and a trip to my local bakery supply store, I figured I had the problem licked. You see, my chocolate was just not runny enough. The trick to getting the chocolate to the right consistency is to melt it slowly in a water bath as well as add a little extra shortening to make it run better. VOILA!
It worked like a CHARM.


Mini Me and I were pumping out the Cake Pops by the time dinner rolled around.
Not a chance I was going to stop the Cake Pop assembly line for l'il ol dinner time.
I was on a roll! 4 dozen Cake Pops later, I have an adorable family of Hello Kitty's and Rubber Ducky's that are sure to please at my party.

Oh, and there was one more thing I finally figured out today. THIS……..

and THIS……….
is why I stopped BAKING in the first place! I hate doing the DISHES.


Make sure to stop by Hooked on Houses today for Hooked on Friday. Check out what all the other blogger peeps are HOOKED on this week. http://hookedonhouses.net/2009/08/20/hooked-on-flea-market-style/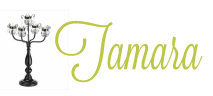 12 Comments »