Has anyone notice that the weather is changing here in the Fraser Valley? I mean, last week we were sweltering in 40 degree weather, melting like Popsicles. Today, I'm walking around in a pair of jeans and a black knit sweater because there's a chill in the air. I guess that's our cue to start thinking FALL! And boy, am I HOOKED on FALL....
I love all those bright RED's.........
YELLOW's.........
and ORANGE's!
And I got such a sweet surprise a few days ago. Can you believe that one of my blogger peeps who lives around these here parts came by to visit me this week?!
I was so excited to meet Lori (seated on the left) from Family Trees May Contain Nuts, I forgot to offer her a lemonade and some cookies like a good hostess should. Sorry about that Lori, I promise to be a better hostess next time you stop by! I did give her the grand tour of the place, though. We checked out the new fall displays in the old Milking Parlor the we re-vamped into a retail greenhouse.
I think the ladies even bought a couple of Mums, right ladies? I don't know how she passed on all this delicious Okanagan fruit and local corn, though.
Click here to check out her blog. She's got a lovely sense of humor and is heavy duty into Genealogies!
http://www.familytreesmaycontainnuts.com/
Now, if there are any other blogger peeps out there who want the grand tour of the greenhouses, just drop me a note and I'll make sure to be home when you get here. It's a BEAUTIFUL life when we can meet new friends and get together with old friends, isn't it?
And would you just look at what Mini Me and Opera Diva have been working on for us?!
Due to some serious signage restrictions in our neck of the woods, we are forced to paint our advertising on the side of our trucks to catch the public's attention. Fortunately for us, Mini Me is a modern day Michelangelo.
She mixes her own paint colors and designs her own characters
without charging us an arm and a leg. She works for donuts! Opera Diva is her wing man on this project. She gets to fill in the base coat of paint while her sister adds the artistic details.
Don't they make a great sign painting team? How can you guys be MY kids?
You're so AMAZING at everything.......well, except for cleaning your room and putting your dishes in the dishwasher. You could do better on that score.
Well, that's enough hanging around watching everyone else work. It's time to get back to picking Mums 'cause our harvest has only just begun......
Make sure to stop by Hooked on Houses to see what everyone else is hooked on this Friday. You'll love all the inspirational posts out there. Click http://hookedonhouses.net/2009/08/06/hooked-on-fabulous-faucets/
Also stop by The Inspired Room for "It's a Beautiful Life" and start counting your blessings. Click here http://theinspiredroom.net/2009/08/05/beautiful-incourage-ment/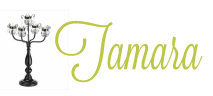 20 Comments »