The Wee One popped in at my place yesterday to discuss details about the big party we're throwing in her honor.
I needed her opinion on what color scheme to go with.
We really had a great chat.
"How about all PINK?!"
Hmmmm, think, think, THINK!
After a short brainstorming session, interupted by a feeding break and diaper change, we decided to go with Yellow and Green.
Our theme is gonna be RUBBER DUCKIES. It seems I have my work cut out for me this week!
We had a tough time deciding on what to put on the menu. Should we have light finger foods and cake……or should we go a little over the top? I suggested that maybe we should go outside our comfort zone and do a little BAKING. I am confident that I can DIY some cupcakes and things! Especially since I found BAKERELLA'S blog and all of her super cute creations.
She makes baking look so fun and easy that I have a hankering to make something wonderful!
http://bakerella.blogspot.com/2009/02/here-kitty-kitty.html
I threw the idea out to Celina. "What would you say to HELLO KITTY Cake Pops, sweetheart?"
I'll take that as a YES!
So, after a 15 year baking HIATUS, I dusted off the old cake pans and got to work.
I will admit, BAKERELLA makes this CAKE POP thing look a whole lot easier to do on her blog than it is in real life. It took me a while to figure out that the dough rolls into smooth balls better if you keep your hands clean…….
and that you CAN overheat candy melts if you leave them too long in the microwave. I also learned that working with delicious things like cream cheese icing and white chocolate chips can lead to uncontrollable finger licking! But, how on earth is a Gramma my age supposed to work with such tiny little candies?
My hand-eye coordination is just not what it used to be.
Once I finally figured out how to not BURN the dipping chocolate and keep the pops cold while working with them, I managed to knock out 2 whole HELLO KITTY Cake Pops…….
and it was only 2:30 am!
Here's to hoping my cake decorating skills improve quickly 'cause I've got an army of RUBBER DUCKY and HELLO KITTY Cake Pops to finish before Sunday!
Make sure to stop by A Soft Place to Land for DIY Day where you find all sorts of people doing all sort of things ALL BY THEMSELVES!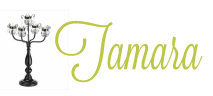 11 Comments »