There's some big changes happening here on the farm. Can you believe that this week we're gonna become Grampa and Grama. Now that's a REALLY big metamorphosis, if you ask me!

My sister Lisa is already a Gramma 4 times over so she knows how much responsibility we have ahead of us.
To celebrate this big change in our lives, she decided she would introduce us to finer side of the life of being a Grandparent. You know, the time in life when you can enjoy a bit more leisure time...........time to go CRUISING!
Lisa arranged a VIP Luncheon for us on the cruise ship Zuiderdam from the Holland America line.
Clearly, becoming a granparent puts you right into the VIP category.
But before we sat down for a sumptuous lunch, we got a chance to tour the ship. We checked out the LIBRARY........
the UPPER DECK..........
and of course, the BAR.
"Give me something BIG bartender. This old lady forgot her bi-focals!"
I just LOVED all the fresh flower arrangements scattered on every floor.
I can never, ever pass up a chance to check out flowers, no matter where I go.
Lisa made sure to school me in the art of being a "hotty" gramma up on the pool deck.
Way to go, Granny!
Make sure that if you do book a cruise some time in the future, reserve the biggest suite you can afford........like this luxurious balcony cabin.
Anything smaller and you may have a hard time finding your dentures back if you lose them in the tight quarters.
I have a feeling that the Gym is just for show because who wants to waste time on a treadmill when you could be belly up to the Midnight Buffet?
After we toured the whole gorgeous ship we sat down to a 3 course meal of salad, entree and desert. What a spread! I'm sure that when I retire, I will definitely have enough time on my hand for making a fancy desert like this every evening, right blogger peeps?
I am so excited to become a member of the Granny ranks. I can hardly wait. The sooner the better, in my opinion. All my new friends are just as excited about it as I am........
or maybe they were just enjoying the free flowing wine and all that luxury you get when you're on a cruise :)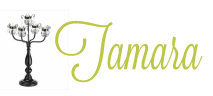 9 Comments »