It was about a month ago that the Big Guy planned a wonderful trip to Vancouver Island for just the two of us. He arranged such a wonderfully romantic trip, including a stress free trip by float plane from Langley to Downtown Victoria…….
so you can well imagine I JUMPED at the chance to return with him this weekend. What a difference a month can make! This is definitely a story of METAMORPHOSIS.
The Big Guy was scheduled to bring a semi-load of garden mums over to Victoria this Friday so he suggested we go together.
He figured that we could leave early Friday afternoon so that we could spend a relaxing few hours downtown. We could leisurely find ourselves a lovely hotel and then make a 10 am delivery the following morning. He talked about a romantic breakfast together at some beautiful B & B somewhere on the water…….SIGH! What a sweetheart he is, that Big Guy!
Unfortunately, nothing worked exactly as planned. I should've known, the minute I realized that THIS was our transportation for this romantic getaway!
We left at around 3 in the afternoon, hoping to catch the next Ferry over to the Island.
I don't know what the Big Guy was thinking but it's busy at the Ferries on a Friday afternoon during the Summer. We waited with great anticipation at the dock, hoping against hope that we would get on the next boat but…….
our vehicle being a little larger than normal does not have precedence. We ended up waiting for 2 more Ferries before they let us on.
Due to our delay, we now found ourselves landing in Victoria at around 10:00 PM.
No way we could drive into town for a nice little late night dinner. Instead we had to start searching for a hotel. Now, for those of you who have never driven in a semi-truck, it's not easy to find a hotel that has a parking lot big enough to park such a gigantic beast. The one and only hotel that had parking for our truck had only 1 room left for the evening at a price of $170 for the night. Oh my! That's just a tad steep for a couple hours of shut eye.
So, we decided that we would crash in the sleeper instead. The Big Guy was really excited to cuddle in the bottom bunk for the evening but……SADLY……this was also not to be.
The bottom bunk is only SLIGHTLY bigger than a single bed and he could only just fold himself in for the night. I had to take the top bunk.
Now, things always being in a state of flux wherever we go, it turned out that, rather than have a leisurely breakfast together at some romantic spot, the Big Guy's delivery appointment got changed to 4 AM. We had to race back to the Ferry so we could catch the 7 AM Ferry back to the mainland because our truck was needed for an Alberta delivery. SIGH……..
I have since informed the Big Guy that I will only accompany him on another delivery that requires bunking in the sleeper if he makes sure to RE-DO the sleeper Sarah Richardson's style.
And seriously, it was clearly a MAN who designed the long haul Semi-truck without one of THESE necesseties.
Now wonder there are not a lot of women long haul truck drivers.
Rememember to check out all the other great METAMORPHOSIS stories posted over at Between Naps on the Porch! It's a lot of fun to see all those nifty changes going on out there.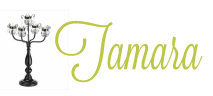 10 Comments »