When you are in business you are constantly in a state of change, reacting to fluctuations in the economy, changes in consumer demand and changes within your own organization. Really, a business is morphing like a caterpillar, hopefully into a butterfly, every day of it's existence. That means that we need to keep our eyes open and our ears to the ground for what's new and what trends are coming our way. We need to actively pursue a continual METAMORPHOSIS to stay competitive.
This week we are in Columbus Ohio at the OFA Grower's Conference to get our creative juices flowing for Spring 2010.
A bunch of the Darvonda crew hopped on a plane and flew down on Friday. For some reason, the Big Guy and his Brother were mistaken for twins as we drove through the Tim Horton's drive through on our way to the airport.
I got such a giggle out of the idea that I ended up spilling my hot coffee all over my lap. What a perfect way to start a full day of flying. I really need to stop drinking my coffee with cream AND sugar because my "dry clean only" pant suit is now very sticky indeed!
Later that day, Junior and the Big Guy were mistaken for Brother's in Chicago and I got another serious chuckle.
My man must be lookin' pretty young and care free these days.
I, on the other hand, am getting older by the minute and made sure to hit the hay early so that I'd be up and at 'em early the next morning for my full day garden center tour.
The bus was leaving at 7:30 am which in my local time is 4:30.........I'm not very good at early mornings :)
But, before I describe my fabulous garden center tour, I must tell you about the 5 km fundraiser relay the guys did in a park nearby the convention center. Junior signed the fellas up when he registered us for the Convention.
The Darvonda team consisted of Junior, Son-in-law, Brother-in-law, Herbert and the Big Guy.
Originally the Big Guy was the alternate team member since he was pretty sure that he would die of a heart attack half way the run. He's gonna be a Grampa soon so he's a little soft around the middle, if you know what I mean. But, something happened to his brain chemistry a few weeks ago. Something about training for the relay got him out of bed every morning at 6:30 to go running. Danny Boneduce was his running partner. They started out easy, not running too far but, after a week, the Big Guy added in some stairs and another lap. By last week, he was running his 1 mile in 7 minutes! So, the Big Guy told Herbert that he was going to run and Herbert would have to be the alternate..........and our team won SECOND PLACE! And we have the hardware to prove it! (Sorry, no pictures. 2 AM BC time is WAAAAAAY to early for Tamara to get out of bed).
Our bus was waiting at the convention center at 7:30 sharp for the Garden Center tour so the Big Guy had to run another mile from the race location to get on the bus before it left without him. He made it just in time and off we went to visit 4 different locations.
Berns was our first stop.
I really enjoyed the colorful display at the front of the store as well as the coffee and cinammon buns they offered us after the 1 and a half hour long ride from Columbus.
Don't you just get drawn in by the bright oranges, yellows and fuschia pinks?
There's nothing like a great combo planter and a comfortable patio chair.
Our next stop was at a very new garden center which was built just beautifully with stone pillars and brick work.......but there was something missing. I'm not sure what.
I love a garden center that grabs your imagination without saying a word.
This place was a very well run and super tidy. The plants were of good quality but........
everything was just too neat and tidy
and quite out of scale with the 28 foot high cathedral ceilings. I'm sure the Debby Ward Kennedy could probably tell you what was missing in the overall layout but I was not able to put my finger quite on it.
I will need to give her a call and chat about the do's and don't regarding store display so I don't make the same mistakes that cause a customer to leave uninspired and without buying something! Check out her design blog for display tips
http://decodivadebi.blogspot.com/
The next was also not that exciting, even though it had 100 years of retail under it's belt. I didn't even take photos, believe it or not.
And then we stopped at Meadowview. Be still my heart!
What a super inspirational garden center.
Even though it was the end of the season and the greenhouses were close to empty (that was the same in all 4 locations) I still couldn't help feeling that rush of adrenaline you get when you are inspired by great ideas and displays that pop!
Check out this WONDERFUL old car that was planted into the hillside.
This display garden not only excites the customers but also got some free newpaper publicity!
The front entry just begs for you to walk in under those gorgeous trailing window boxes.
The store was full of ideas for gardeners that were FUN,
WACKY
and EASY DIY.
The Big Guy was intrigued by this tower of tippy planters that would be so easy to plant yourself at home.
Isn't this a great conversation piece? We got to wander the property, including the back greenhouses and barns where we found
this old, well worn chevrolet that is still in use on the farm.
Here's a cute little photo spot that made me laugh because I truly kill every live plant that ever comes into my house. I should be shackled for my mistreatment of living plants!
Later that day we met up with our guys and stopped for pre-dinner "beverages" in the lounge.
Awwww! Look at my handsome sons.........I'm a very blessed Momma!
And, it may be that a certain fella was having a birthday while we were away.
We had a whole crew of friends and associates who made sure to make this a memorable moment for Herbert.
Not to worry, Ruth (Herbert's wife)........I ate Herbert's piece of cake.
He is sticking to his diet as much as possible......... except for that giant Burger and Fries he had at lunch........and that ginormous plate of pasta he had for dinner. I promise, he will only be a few pounds heavier when we get back :)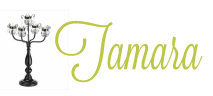 9 Comments »