Have I told you what the best thing is about CAMPING? It's all that FREE TIME you get. Since you have no other CHORES to do like LAUNDRY or GOING TO WORK, you end up having extra time on your hands . The thing I love to do most with all that free time when I'm camping is COOK. I love to try new things. Things I don't have time to do at home. So, on this TABLE SCAPE Thursday, I want to show you how Tamara cooks while camping.

For this evening, I plan to make FRUIT FLAMBE. I think Fruit Flambe is just sheer 5 star luxury…….and I love 5 star luxury. So, I go to town to find the most colorful fresh fruit available.
Of course, I go in my bathing suit since it's 40 degrees out here in Osoyoos. The kids are mortified and beg me to put more clothes on but it's just too rotten hot to wear shorts right now.
Next, I get the kids to peel the peaches and apples, so I can do a little blogging as well. Blogging and cooking…….the only good things about camping, in my opinion! Once those are all prepped, I start frying all the ingredients up.
Too bad I forgot my brown sugar and cinnamon because that make this recipe just PERFECT.
But we're camping so we will have to make do.
Next we add the alchohol and set the whole business on fire.
Danny Boneduce was my official photographer and was really struggling to get a picture with the flames showing. I have to pour extra Cointreau in and re-light the flambe to get a good shot. Just about blew up the motorhome the second time since I got a little generous on the alcohol......but you can see the flames in this pic so all is well!
Next time I think I'll do this OUTSIDE!
Here's the finished product, all gussied up and ready to eat……
Ok, it's looks a little melted and I am not a great photographer but my fabulous blogger peeps have great imaginations! I'm counting on you guys to really imagine a perfect fruit flambe here.
But wait……..what kind of wine are we going to pair this fabulous desert with? This requires some serious research. Fortunately we are just 2 minutes from a Winery that gives wine tastings 3 times a day.
Off we go with the whole crowd of us to check out what wines we should be drinking.
I never knew how similar the wine business is to the greenhouse biz! There's all this talk about PH levels, fertilizers, growing medium. Personally, I'm not interested in all that horticulture speak.......I just wanna know when the wine tasting is gonna happen?
Aaaaaah! FINALLY!
"Uh, excuse me. My glass appears to be empty.
I thought this was a wine tasting. How can I taste the wine if you don't give me at least 2 sips worth?"
What do you think everyone?
Is this the wine that will go with the flambe?........It looks like this ones a winner!
Good thing we found one we LIKED so quickly because the Big Guy looks like he's havin' way too much fun with this wine tasting thing.
We all go back for just one more taste because this whole wine tasting thing is so much fun!
We had to make sure we chose the right wine for our desert, you know. Now, if I can only figure out how to get the girl to give me a bit bigger taste tester, I'd be happy.
Be sure to stop by Between Naps on the Porch to check out more Tablescapes. Everyone's got such great ideas on how to gussy up a table. I almost feel guilty with my paper plates and plastic cups that I'm using this week......but it' way less work to do the dishes this way and that's what camping is all about, right guys? Just click here http://betweennapsontheporch.blogspot.com/2009/07/welcome-to-48th-tablescape-thursday-and.html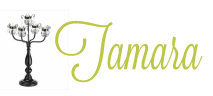 3 Comments »