What a difference a recession makes. Have you noticed how much has changed from just a year or two years ago? As I sipped my luke warm Corona lake side, sitting under a willow tree swatting ants off my legs, it suddenly struck me…….we were sitting in a 5 star resort at this same time last year. What a METAMORPHOSIS a little economic downturn can make in our lives!
I mean, check out this fabulous hotel we stayed at in Aruba not too long ago…….
or this one in Curacao……
and now compare it to Chez Tamara's house on wheels in 2009.
See how I carefully placed those cozy, color coordinated pillows on the bed to mimic that 5 star resort luxury in my very own little motorhome master suite?
There is even a stark contrast in our mode of transportation. 2007…….
2009……
I can't say I like one way any better than the other. They both have a motor and they both give me motion sicknes. Actually, driving up behind the Motorhome in my sweet new ride was a MOTION SICKNESS FREE ride, believe it or not. I may have to insist on doing all the driving from now on. Sorry about that Big Guy!
Now check out these wonderful kitchens
in our gorgeous Caribbean Hotels from a few years ago.
They were really nice to cook in but……they don't compare to my compact but efficient kitchen in my 1992 Sterling Ford Motorhome.
Again, I hung those lovely IKEA mirrors in the kitchen to open up the space a bit. Now that I see this photo, I think that the Big Guy may have had a different reason for letting me hang those where I did. Since I'm the only one who ever stands in the kitchen, I never noticed the view those mirrors reflect. I will be checking into a GYM membership when we get back home for a little gluteous maximus excercise.
Here was breakfast this time LAST YEAR.......
compared with THIS YEAR!
Personally, I prefer my Tim Horton's, especially since my kids made a special trip into town just to get me my Java fix.
Relaxing last year........
compared to this year.........
OK, I give you this one. This was NOT as much fun!
Even the view we've got from our beachside lawnchairs is considerably different now that the stock market has taken a dive. Contrast THIS scene…….
or this scene…….
with our view in 2009. But you know, there is nothing more beautiful than seeing my family here, all happy and healthy.
Most especially, this view of the Wee One, soon to be welcomed into the world.
For the time being though, the Wee One is remaining within the comfort of his mama's belly. Can't really blame him/her, since the temperature here in Osoyoos is a scorching 37.5 degrees.
And then there's the contrast between how we are eating this year compared to last. Just 12 months ago I was eating Seared Ahi Tuna that melted in your mouth in a cliff side tropical restaurant……..
watched this killer Banana Flambe made for me table side.
I'm doing my best to cook with flair, just like those fancy 5 star resorts do. Here's a plate of assorted cheeses perfectly paired with a fruity Jackson Trigg Merlot that's sure to please the palate…..
and I made it MYSELF. Next course is FRUIT FLAMBE a la Tamara!
So, although our vacation this year is a little different from last year, I can't say that the recessionary constraints we're dealing with are really giving us any pain. But the best part of the recession is that it helps me count my blessings . I realize what's important in life. I know that as long as we're together, Big Guy........
no matter where we are........
or how many years pass........
you'll always be my WORLD!
Now, it's Metamorphosis Monday over at Between Naps on the Porch. Make sure you stop by there to check out what's all going on. You're sure to see some inspiring changes out there in blogland this Monday.
http://betweennapsontheporch.blogspot.com/2009/07/welcome-to-27th-metamorphosis-monday.html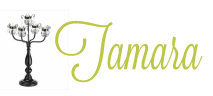 16 Comments »