I am getting really excited about the "wee one's" arrival in thebeginning of August.
My little Angel is expecting our first grandchild ....... I'm gonna be a gramma soon!
Look at what FINALLY arrived yesterday.
I just received my order for the stuffed animals I placed on-line a few weeks ago. Aren't they just the cutest little fellas's peeking out from their cardboard box? As soon as I collected my parcel from my local post office, I raced over to the greenhouse.
Mini Me is busy working on a mural that matches the baby quilt for the wall above the baby crib .
I thought she needed a bit of inspiration to keep her going.
Who wouln't be inspired by such cute little stuffed animals?
Can you believe how fabulous the artwork is turning out?!
And the stuffies I chose match to a T!
We also managed to get out to the store a few weeks ago to pick out some matching fabrics for pillows and seat cushions.
I'm not much of a seamstress so we may have to enlist a bit of assistance from my sister Lisa inorder to get these things stitched up.
Are you reading this Lisa? Have you got any spare time for us to stop in and sew up a couple of cushions? You're the BEST!!
I can't wait till see the room all pulled together. I think the whole planning and implementation part of designing a room are just so much fun.......too bad it all takes so much time :)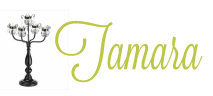 10 Comments »