Have you noticed that I haven't been posting much about the greenhouses lately. I think I've been subconsciously avoiding it. It's summer time…….I'm on holidays. Posting about work cramps my vacation style.

Well, I'm back in the office today and excited to tell you about what's going on at the greenhouse on this OUTDOOR WEDNESDAY.
Believe it or not, we are starting to ship our fall mum crop starting next week.
Yes, you read that right……. I said "Garden Mums"!
Would you just look at this gorgeous field full of color?!
I'm always impressed how things just keep clicking along at the farm whether or not we are here or not.
These babies were busy growing like weeds while we were out gallivanting on the lake in Osoyoos. My greenhouse peeps are just the BEST!

Now, if the idea that you will soon see a FALL garden mum at your local garden center gives you a panic attack, just take a gander at THESE babies!
Can you believe that it's only 150 days to CHRISTMAS?!


I gotta tell you, though, by the time I was finished taking all these pictures out there in the greenhouse, I was sweatin' up a storm. I mean, it's HOT out there in the greenhouse people. Would you LOOK at the temperature?!
Say a little prayer for us horticulture workers 'cause if you think it's hot at your place, try imagine how hot it is in a glass greenhouse!

Now, I've gotta go home and see if the fridge is available.
I will probably have to kick Mini Me out of there so I can take my afternoon nap!


Don't forget to stop on by A Southern Daydreamer to see what's going on outside during this Outdoor Wednesday. Just click this link or more fun posts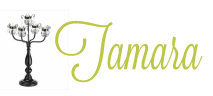 8 Comments »