Why exactly do we North American's go camping anyway? I mean, what is the deal with driving away from all the luxuries of home to sit in a tent with no modern amenities like running water, flush toilets and cable television. Why exactly do we think this is FUN? And why is it that so many of us choose to be HOOKED ON CAMPING summer after summer?
Is it the exciting annual vehicle breakdown in the middle of nowhere that helps us wind down from our daily stress filled lives………?
Or could it be that we love to squeeze our motorhomes onto a spot the size of a postage stamp, righ beside that rickety old picnic table which gives us a butt slivers every time we sit down…….?
Perhaps it's the adrenaline rush we get from being pulled behind a speed boat going 50 kilometers an hour until we're unceremoniously thrown head over tea kettle into the lake…….?
Maybe it's the challenge of cooking a wholesome meal for 6 on a barbecue built for 2……?
It's possible that we just love the challenge of finding a road side stand that has some edible fresh fruit that will help keep us old folks on a regular schedule……?
Or is it those rainy, windy days we love the most?
There's just nothing like trying to keep the tarps and tents from blowing away into the lake, now is there?
But maybe it's just the fact that camping gives us a chance to sit back and relax.
Take time to think about the BIG PICTURE.
Perhaps we're hooked on camping
because it gives us an opportunity to do away with all the clutter of our busy modern lives
and just appreciate the little things that really count like.......family.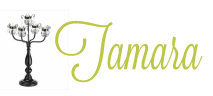 13 Comments »