Are you HOOKED on ROMANCE? Have your ever thought to yourself "I wish my husband was just a little more romantic"? Do you occasionaly wonder what life would be like if it wasn't ALL business and NO romance? Would it be soooo difficult for your special someone to think up some romantic getaway that's just about the TWO of you?

Well my blogger peeps, I may have had the above thoughts flitter through my mind on occasion. I may even have voiced my secret wish aloud. Please don't judge me! I know I shouldn't even think that way since I am so VERY BLESSED. I'm working on my weaknesses :)
Well, suddenly last week, the Big Guy decided it was time to surprise me
by whisking us away to Victoria on Vancouver Island for our anniversary.
Since I had a whole lot of kids staying at my place for the big String Camp event, we could only squeeze out a little bit of time for ourselves. That meant the Big Guy bought us tickets to.......
FLY........
to Vancouver Island with Harbour Air which lands you directly into Victoria Habour.
He planned for us to spend just the day there so we could fly back and be home to chaperone my billets for the evening. What a sweetheart, that Big Guy!
Now, not only did the Big Guy want to spend a romantic day meandering about the streets of Victoria, stopping to shop in whatever store that caught my fancy........but he wanted to take High Tea at the Empress. Oh, my baby LOVES me!
He hates shopping and hoity toity restaurants. He hates pushy sales ladies and shops that smell heavily of perfume. He can't stand not being able to put his finger into the handle of the tea cup but he wanted to make this day special for ME! Isnt' that just too romantic?!
So, we meandered and discovered all sorts of things, including stopping in at a few customers like Brown's the Florist,
Gardenworks
and Harry's Flowers.
I didn't even know that Harry's Flower's was one of our customers.
Look at how great this planter is looking down at Harry's. We sure did a great job planting that up, didn't we?
We also stumbled onto this lovely boutique called French Vanilla where I bought 2 pillows for my living room. Sheila, the owner, sent them by Greyhound to Langley for me so we didn' have to lug them all over town on our special day. Isn't her store gorgeous?!
She even has a blog
http://frenchvanillahome.blogspot.com/
If you've never been to Victoria, you really should find a way to visit one day. The Empress Hotel is a beautiful, grand old hotel, overlooking the harbour.
The gardens are pristine and the decor is very old school elegant.
The finger sandwiches were DELICIOUS!
At the end of our day we hopped back on our plane,
stuffing our purchases in the cargo hold, and flew back home. Hey, check out the Darvonda Head Office location.......
what a great view.
Looks like we've got most of the Fall Garden mums spaced out in the back 15 acres. We should do this more often, Big Guy. That was a lot of fun!
Oh, and I bought one more thing while we were out. Can you guess what it might be?
Don't forget to check out what everyone else is Hooked on this Friday. Pop over to Hooked on Houses http://hookedonhouses.net/2009/07/09/hooked-on-personalized-canvas-art/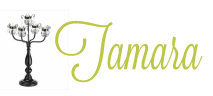 9 Comments »