Yup! We're off to the lake this week. I just LOVE camping. I am totally HOOKED on CAMPING. I love the bugs and dust. I love the public showers and loud drinking parties. What's summer without at least one week at the lake, right?
Now, it's always a bit stressful trying to get away from the greenhouse. Emails need to be sent, questions need to be answered. But once we leave the property, all our stress just starts to drain away. The mountain drive is so tranquil and relaxing……..
Woah! Wait a minute…….what's this?
Don't tell me we've broken down in the middle of nowhere. No cell reception. No tool box. No nothing?! No PROBLEM! The Big Guy will figure out the problem just like that. I have firm confidence in his abilities.
Uh, this is not looking very good.
I've never seen this part of the engine before……it's looking a little less than ideal.
I'll just send the kids off to take some pictures and go exploring.
We'll make this into an adventure.
The Big Guy will have this little problem fixed in no time and we'll be right back on our way.
Hmmmmm! This is not looking too good.
I think it's time I rethink this camping idea. I'm beginning to feel a little bit of stress. Mechanical failure always causes me to assume the fetal position in the middle of the highway.
"How's it lookin' under there, honey? Did you do an oil change before we left?
How about adding water to the radiator? Maybe if we kick the tires it will fix itself?"
Can you guess what the problem was in the end?
It was just a simple problem of a vacuum in the gas tank. All he had to do was unscrew the gas cap and VOILA! We were back on the road.
I followed behind in my sweet new ride
with my Sirius radio blaring Beethoven's 5th symphony and Opera Diva by my side.
I am so glad she came along with me because she was just phenomenal company!
The whole family is here.........
minus junior, but he'll be here a little later. So, if you don't mind, I've gotta go because my ride is here……
Now, don't forget to check out what everyone else is hooked on this Friday. Just stop on by Hooked on Houses for lots of fun posts. Click
http://hookedonhouses.net/2009/07/16/hooked-on-nancy-drew-mysteries/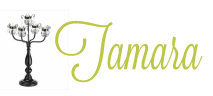 23 Comments »