See this rag tag bunch of young people? The guy on the left if from PEI and Junior is beside him........
the guys playing vioin in this shot are from Ontario somewhere..........
of course there was Danny Bondeduce..........
and Mini Me all the way from down town Milner BC.
They all got together this week, some people were strangers and others were already fast friends. Music brought them here to BC and what a wonderful time was has by all at the 3 rd annual Reformed Music String Camp.
I made my contributions to the music making in the only way I can.......I fed people :)
I fed them healthy and I fed them often.
I hope it helped them keep up their energy!
The music they made was just amazing but check it out for yourself........
We witnessed a grand metamorphosis of 50 young people that went from strangers to a well oiled orchestra in just 5 days! What an amazing transformation.....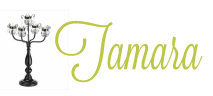 14 Comments »