I am so PUMPED! We just got back late last night from the Ohio Short Course, a big trade show for the horticulture industry that's held every year in Columbus. We try to attend as often as possible because it's such a top notch industry event, including a fantastic line of Seminars that are always a HUGE inspiration for the attendees.
The last thing we did before heading off to the airport for our trip home was to attend a seminar by Rick Segel.
Rick had me in stitches. Sometimes he talked so fast that I had no idea what he was saying but I laughed anyway. I really needed a good laugh like that. I wish you all could have been there! Rick was so good at what he does........I bought a whole bunch of his books to read at the lake this summer.
By the way Rick, I'm sorry about the Big Guy sleeping in the back row with Junior. They were very tired.......it was the last day of a long trade show, OK?! I'll read them your book around the campfire this weekend, I promise!
So, what Rick said in his seminar is that "humor sells". If you've been reading my blog, you'll know that I love to laugh......especially at myself. I mean, have you seen my most recent "training video" I made with my kids for all my Merchandising peeps out there in the garden centers? You really should watch it again. You'll get your daily chuckle quota.


This morning I'm just sitting here going through all my photos from our trip to Ohio and I suddenly realized how much humor is going on out there. I mean, check out this booth done by Hort Couture, a company that sells a line of plants AND a marketing scheme to independant garden centers.
It is just so eye catching. Why? Because we've never seen plants merchandised in the Garden Center but looking very Nieman Marcus.
It's just too funny to pass by without a second and a third look.
What about this display for a brand new vegetative alyssum. What a clever breader, to catch our attention with this stunningly humorous display.
Even Junior got in on the joke by proposing marriage on one knee. She would be the ideal daughter-in-law though, wouldn't she? Quiet and sophisticated but able to sell up a storm.
Here's another example of a clever display
that I saw out in the hallway. These "Pick me!" signs on the display made me giggle and stop to check out the rest of the booth.
I even saw humor out in the streets when I went for a quick spin down mainstreet.........the airconditioning is so terribly cold in the convetion center that you get driven outside just to warm up a little. Here's a display in a Pet Store window that was so well done it even made ME actually go in to check out what was available..........
and I am scared to DEATH of dogs, believe it or not. But, I went in to see if there was something I could buy for my sister Rosa's dog. Now THAT is clever display at it's best.
Then there was the Italian Restaurant we went to for dinner with the Ball Horticulture Group and the Dummen Group.
Yves and his wife Diane were our hosts for the evening. I think they chose this restaurant because it just feels like you have been adopted into an italian family and have gone for dinner at "mama's". I mean, the women's washroom has lingerie framed and hung on the walls, it's so cute. I even wore my Dummen t-shirt
because I wanted to make sure that everyone that I visited with at dinner KNOWS I'm one "Phloxy Lady"! That's another example of humor creating an opportunity to bond.
Anyway, I really need to end this post about humor in marketing because I have to pack the motorhome and drive out to the lake........we're leaving in an hour and I haven't prepped a thing yet. I can't wait to sit down and read the rest of Rick's books.
Maybe I'll even get a tan while I'm at it.
And I leave you with this last photo of a marketing campaign that the Fides breeder is using to sell their product.
Does this look like an AVID gardener to you or do you think that Fides is a company run by men who has decided that their main customer demographic is middle aged men like the Big Guy. Hey FIDES, it's time you took another look at who you're targeting
because we REAL gardeners think this ad campaign is kinda' dumb :)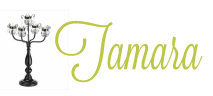 5 Comments »