Does this count as a tablescape? I mean, there's a table.........there are plates........there's food and family. Sure, it's a bit casual. There are no napkins or candle holders. But, what really constitutes a tablescape anyway?
But, before you leave this post in disgust since my Table scape doesn't have color co-ordinated plates, cloths and napkins, just let me show you the entire thought process that went into putting this table scape together. First we have a quick stop at our local market.
I just can't resist all those fresh veggies lined up in a colorful rainbow.
I'll have a little of this and a little of that......
Then I start by getting the salad all divied up between us. The kids request the Mango's and Feta cheese be kept on the side :)
There's only 8 eating for dinner this evening.
While I prep things inside, the Big Guy turns the corn over on the barbecue.
It ends up charring to PERFECTION!
We slice up some fresh bread and slather with butter,
break out the corona and limes........and the milk for the younger set.
And finally we dig in!
Casual dining at it's best, wouldn't you say?
I said casual dining.........but this is going just a little too CASUAL!
Now, you need to stop on by Between Naps on the Porch for some other great Tablescape ideas that include napkins and fine bone china. Just click here http://betweennapsontheporch.blogspot.com/2009/06/welcome-to-41st-tablescape-thursday.html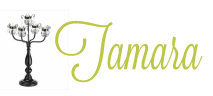 16 Comments »