I have decided that I am glad we are not in the plumbing business.
Plumbing means you may occasionaly have to work on septic fields........PLUGGED septic fields.
YUCK and double YUCK! Plumber boy is now gone off to do his own thing so we're forced to find someone else to get the plumbing working again over at location 3. Guess who got the dirty job this time?
Junior, of course.
Junior will do it.
Junior will do ANYTHING!

I think I'll stick to what I do best.........and that has nothing at all to do with plumbing.
PS: Junior would like to make it very clear that he has absolutely no background in plumbing besides what the Big Guy has taught him.
Should the septic system back up again in the near future, he cannot be held responsible. All complaints about shoddy plumbing should be forwarded to the Big Guy :)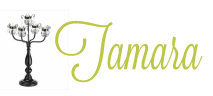 13 Comments »