Do you ever feel like taking a day off, JUST BECAUSE?! You know, you just have the feeling of being uninspired, lacking in energy, a bad case of the Blaaa's? Do you have a special way to jump start your psyche? Have you got a special technique that gets you feeling like you're back on track? Does your coping technique involve SHOPPING? I'm sure you'll find it hard to believe but, shopping is most definately a THERAPY I believe in.
I decided that I needed to school my daughter's in the art of "Retail Therapy" this weekend down in a little place called Fort Langley.
This tiny little town is just 5 minutes from my house but it is a dream location!
Some day I wanna buy a retirement home here.......
but for now, I'm just happy to wander the streets and gaze at the gorgeous old buildings that line main street.
There's nothing like stopping for an icecream while you meander down the tree lined streets. Praline,
Cookies and Cream,
and Strawberry cones all around
were just the right thing to give us that little extra sugar boost so we could power through some of the GORGEOUS shops, searching for that perfect "Thing".
Retail Therapy Tip #1: Always start your therapy session with some important and necessary purchase in mind. You will achieve a high level of satisfaction following your session if you do actually find some highly important item that you really needed to purchase.
Today's goal for the girls and I was "Something for Dad" since Father's Day is soon. So, naturally we stopped in at "Off To Bed", hoping to find something to help him sleep better at night.
To our surprise, they only catered to children. To our delight, they only catered to children.
We found a number of must haves for the new nursery.
Check out this green frog.........and green piggy bank.........
very adorable.
It was a shame that the price tag on that Piggy Bank was $50 or I definately would have bought it. We we also tempted by THIS little plaque
for the "Wee One's" nursery but decided against it!
Retail Therapy Tip #2: Always do some research on the web prior to leaving as this will make your trip more successful. Should you happen upon a store online such as "Off To Bed" that caters only to children, make sure to hold out hope that, even though you're shopping for a Father's Day present, you may still find something for him there and head there immediately. You never know, you may be able to "kill two birds with one stone"........or not.
After finding nothing to satisfy our needs for Father's Day,we phoned home to invite the rest of the family out for coffee time at the little 50's restaurant right down town Fort Langley. Everyone was too busy laying out 15 acres of Fall Mum'sonly to stop working. So, we made a plan to pick them all up later that afternoon after a little more shopping.
Here's another store we thought had potential for a Father's Day gift, a Boutique children's clothing store.
You never know where you might find the perfect gift for the Big Guy so I figured it was worth a try! Especially since they had OUR hanging baskets out front, I felt I owed them a quick look around.
Ooooooh, be still my heart.........a Juicy Couture Jacket to die for!
If this was just a couple sizes larger I'd buy it for myself! I have a feeling that the "Wee One" may be a girl because as soon as we took this picture there was some serious bouncing inside that purple ball of belly you see in the picture.
Have I mentioned that Fort Langley is a GORGEOUS little town? Shopping in this atmosphere just feels like a mini-vacation.
Seriously, I'd love to retire here one day.
Retail Therapy Tip #3: Always include as many of your family members in every therapy session to maximize the endorphins produced. Drinking a cold beer with your relatives and in-laws is a sure fire way to make it a power session.
Now, if you like the 50's, you should really come on by and check this place out.
We had tons of fun plugging quarters into the Juke Box.
There's just no bad 50's music, in my opinion.
The Beer and the Milkshakes were flowing as we clinked glasses in memory of my Little Angel's birthday that has just passed.
Could it really be 20 years ago that I had my first little baby daughter?! Time sure flies!
We managed to convince the guys that they should relax a while in the Cafe while we hit ONE LAST shop just down the road........my favorite shop full of all things Shabby Chic.
The Big Guy hates SHABBY CHIC so I figured he could hang out with the rest of the boys to while away the afternoon. UNFORTUNATELY, the store was closed!
Here we are, looking very disappointed to find a locked door. Come on girls, pout like you mean it!
Doesn't anyone know how to pout like their mother?! Oh, I have soooooo much more to teach you ladies.
Now ladies and gentlemen, it's time to go out and practice what you've just learned in Retail Therapy class 101!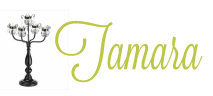 10 Comments »