I was busy looking at a whole whack of photo files this week, looking for pictures of different plant and pot ideas. I took a ton of pictures over that last year as inspiration for our next Spring season line up. Let me tell you, I take WAY too many photos. It's a big job to go through them all.
Anyway, as I was combing through them I found a file with black and white baby photos. These are some of my favorite photos. I must have scanned them and made them black and white for a game we played one time at some Darvonda event. You know, a "Who Is It?" kind of thingy.


Well, looking at these made me realize that the saying "A picture is worth a thousand words" is completely true. I mean, just look at this shot of me as a toddler.
I can just see in those dancing blue eyes that I've got big plans for the future.......I'm gonna take the world by storm one day........I'm gonna change the way the way people think.......I'm gonna be a trend setter.......
Ok, so you can't really see that all in this picture but I really wonder what that little brain was thinking behind that cheeky smile.
This is my Little Angle, just 20 or so years later. She just looks so angelic and sweet and that's exactly what she's like to this day! I can't wait to get a photo of my grandbaby in August. I hope it's a girl. But then again, maybe I'd rather he be a boy.......
Here's a picture of the Big Guy bringing gladiolas home to his mother. I wonder if he knew way back in those days that he wanted to be a farmer?
I mean, look at that expression of stealy determination. He is going to get those flowers to his mother as fast as he can. There's no way he's gonna stand around while she takes a photo because he's gotta get them in water......NOW! My Mother-in-law tells me that he actually threw these down in disgust and stormed off because things were not going the way he wanted. He hasn't changed a bit.
And then there's Junior........
I should've guessed that he'd be a charmer when he grew up!
Last but not least, I found this picture of Mini Me.
This just epitomizes her personality.......goofy.......funny.......mischievious.........all rolled into one compact little ball. Any guesses on who makes us laugh the most around the dinner table?!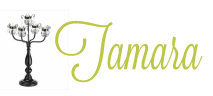 7 Comments »