It's imperative that I clarify a very important piece of information for all my blogger peeps out there. It seems that I may have accidentally given the wrong impression in my last post on Decorating a Dream Nursery, Gramma Style. I need to clarify that we do not know the gender of my new grand baby, whom we hope to meet in real life this August. In fact, we do NOT know the gender of the "wee one".
All that pink stuff in my previous DREAM post may have been slightly misleading. So.............today's Metamorphosis post is about the REAL nursery colors. This is a nursery that is in a state of METAMORPHOSIS. It's part way to becoming a calm oasis for baby and mommy to cuddle and bond.
My little Angel has allready gotten a coat of primer on all the walls, believe it or not.
She let me come shopping with her to pick paint colors last week at Home Depot. What FUN!
I feel badly for our local Home Depot though, since the paint associate was very stressed and managed to mix all of our 3 paint colors up. He wasted so much paint, I feel just awful! We wanted a can of BEHR in Applesauce yellow, a can of CIL in Precious Jasper and a quart in a lighter green......
Or was it a can of CIL in Applesauce yellow and a can of Precious Jasper in BEHR. The first 3 cans all came out in Precious Jasper and one actually exploded in the paint spinner. By the time we left, they had mixed 6 cans incorrectly!
The nursery is being decorated to match this lovely baby quilt my daughter bought.
She's going for a Safari theme, baby style. Mini Me is going to help with the art work and my son-in-law's handy-man father is hopefully going to build a wall unit and window bench.
We ladies are going to attempt to make matching cushions and throw pillows in color-coordinated fabrics. Sewing is a bit outside my comfort zone but........I'm always up for a challenge!
Last night I spent hours surfing the web looking for suitable stuffed animals that would tie in with the safari decor. I found this DARLING Giraffe that I think would suit the paint and the theme just perfectly.
How about this darling Lion?
Isn't he just ADORABLE?
I searched for so long to find a Monkey that was soft and cuddly and finally found this one.
Believe me, there are some amazingly realistic looking stuffed Monkeys out there that would be sure to scare the diaper off any new born.
Now, I love this green frog back pack but I can't remember if there was a frog on the quilt.


I'm getting old enough to be a GRAMMA so my memory isn't as good as it used to be.
And if we DID know the gender of "wee one" was a boy, I would definately, definately buy this cute-as-a-button blue lion by GUND.....or was it Cuddlekin?
Can anyone out there tell me if they had the same symptoms as me when they found out they were going to be a GRAMMA? Is it normal to:
-Surf the web till all hours of the night looking for nursery items?
-Shop for baby clothes?
-Dream of paint colors all night long?
-Check out Baby Swap Meets for high chairs and Playpens?
I have decided that my symptoms simply mean that the little "wee one" is already the love of our lives! Come on, all you Gramma's, back me up on this one!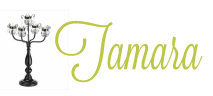 21 Comments »