I bet you never thought about the fact that there are meetings going on in North America right now that will affect your buying for next year.........people are picking and choosing what will sell at your local garden center in 2010 while you are sitting in your back yard, enjoying a beer and grilling a burger on the barbecue. Today was one of those days. Today is a day that I was really HOOKED on Industry Luncheon's like the one hosted by Ball Horticulture this afternoon.

I wish you could have all come with me but we only had 4 spots booked. Since I wasn't able to invite everyone, I figured I'd take a whole bunch of pictures and blog about it for all my blogger peeps.

The luncheon was organized by an international plant seller, Ball Horticultural, for area growers to check out the varieties that are new to the market.
The focus was on flowers with excellent garden performance. Just look at these amazing planters that were spread out around the yard. It's enough to make you wanna stay home this summer instead of going to the lake, just so you can enjoy the show!

Ball is the supplier for the very wonderful brand of petunia's called Potunia's by Dummen, a german plant breeder. I just love they way they set this little display up against the backdrop of this little old shed.


Look at this fabulous old barn, circa 1898.
Look at all the barn wood. Are you drooling yet?
We got a tour inside the old lady which used to house hay and milking cows. There are still old records hanging on the wall from the 1950's to document transactions from many moons ago.


Here's our grower girl,
sitting beneath a tree, networking/embibing with our competition.
You never know who's going to be at these luncheon's and it's always fun to hear how all the other growers fared over the past season.

Here's me with Yves, the Canadian Regional Director for Ball Horticulture.
I like Yves. He likes a good bottle of wine.......and so do I. The difference is, he can actually tell the difference between a good wine and a cheap wine. I can't. I wanna learn more about wine from Yves :)

We really enjoyed our afternoon around the pool, soaking in the BC sun, enjoying the view of the mountains and sipping a good glass of Merlot.
I wish you all could have joined us because it was a beautiful time.......maybe next year?


In the meantime, make sure you stop by Hooked on Houses, to see what everyone else is hooked on this week! Just click here http://hookedonhouses.net/2009/06/18/hooked-on-victory-gardens/

Also, check out Tootsie and her Fertilizer Friday posts. You're gonna see some amazing gardening going on around here! Click here http://tootsietime.blogspot.com/2009/06/fertilizer-friday-flaunt-your-flowers.html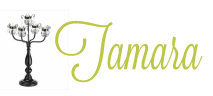 13 Comments »