My Little Angel is expecting a "wee one" this coming August and I'm so excited, I can't stop dreaming. I am HOOKED on decorating a dream Baby Nursery - Gramma style!
I mean, imagine decorating a nursery from scratch. It's so much easier, now that I'm not the one with the big belly and swollen feet. It doesn't bother me one bit to imagine myself painting and lugging furniture around.
I'm not the one suffering from sleepless nights due to aching joints and false labor pains. I have no problem driving around looking for deals and picking out area rugs.
I'm not the one waking up 3 or 4 times a night to go pee, thank goodness. That means I have tons of energy to dream up the perfect storage spaces and closet organizers to make life easy once the baby comes.
Since I get a peaceful 8 hours sleep every night, I can picture driving around town looking for the perfect rocker that will give endless hours of comfort for darling mommy and baby to cuddle and bond.
I can even imagine how the "wee one" will eventually need to transition to a BIG BED one day. I don't have the worry of diapers and midnight feedings to cloud my brain........because I'm gonna be GRAMMA!
Can you tell that I'm excited?! It's a BEAUTIFUL LIFE!
(All photos courtesy of Pottery Barn kids)
Now make sure you stop on by Hooked on Houses to check out what everyone is hooked on this week. Just click here http://hookedonhouses.net/2009/06/11/hooked-on-janet-hills-house-paintings/
And also, you need to check out the Inspired Room for the BEAUTIFUL LIFE party. Click here
http://theinspiredroom.net/2009/06/12/living-beautifully-summer-entertaining-for-real-people/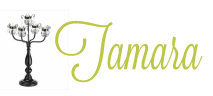 12 Comments »