Last night, as I lay dozing in bed, I heard a strange rumbling that seemed to come from my driveway. I thought groggily to myself "why is there someone idling in my driveway at 11:30 at night?" and then thought "I should check to see who it is".

I sat up, threw on my glasses and peaked out my bedroom window,
just in time to see a woman skipping happily down my driveway in the pitch dark carrying my gorgeous fuchsia basket to her get-a-way vehicle parked on the side of the road in front of our house.

I snapped out of bed, running to the front door as fast as I could, hoping to catch the thief and get her to drop my beloved basket before taking off but I wasn't fast enough. I shouted for the Big Guy as I grabbed my Jetta keys, unfortunately forgetting my cell phone, hoping he'd come along for the chase. I wasn't going to let some loser thief take my basket without a FIGHT! Somehow, the Big Guy is never quite as quick on the draw as I am and I left him standing on the porch in his "tighty whitey's" as I peeled out of the driveway after the Basket Bandido.......

Luckily her vehicle was fairly distinctive because it was easier to follow than a car.
I chased her down Glover Road going 90 km's, flashing my bright light's at her, hoping to get an accurate license plate and wishing I hadn't forgotten my cell phone (or my camera for that matter because this story is just too CRAZY not to blog about!).

Suddenly the thief turned off onto the Bypass and.......GULP.......pulled over! Not knowing what to do and being very scared that she was some drug addict high on something or other, I just pulled up behind her and waited, trying to remember her license plate number.

When she took off driving again, I followed closely behind, swerving from side to side, flashing my high beams, trying to scare the pants off the driver. Maybe I would seem like such a crazy woman she would just give up and give me my basket back. When she pulled over the second time, we were on 232 st. This time I pulled in front of her, parking on an angle so she couldn't drive away and would have to talk to me......

TAMARA: "Why did you just steal my @#%$ hanging basket just now?! You scared the #%$ out of me!!"

I know, swearing is very unlady like but.......I was so mad......my adrenaline was pumping.......and I've learned to talk like a sailor when I'm stressed. I'm working on changing my bad habits. The thought even crossed my mind that I wasn't offering this thief a very good christian example but, the adrenaline rush got the better of me!

BASKET BANDIDO: "Do you want it back?! I just wanted to give it to my mother!"

What?! She stole my fuschia basket right off my front porch, just feet from where I was sleeping, to give to her MOTHER?!

TAMARA: "Your mother DESERVES a basket........and she deserves a better daughter than YOU!" I scream back at her.........

Take THAT you basket thief!

And I race off, leaving the basket bandido to go home and chew on my deep cutting, devastating insults, hoping she has learned her lesson.


The policeman that I talked to later that night says that there has been a rash of hanging basket robberies in Langley lately. So far I'm the only one who has chased down the culprit. They offered my a set of handcuffs so I could take the perp into custody next time I catch them in the act.

So, be on the lookout for a 40 year old woman with long blonde hair, 5' 6" tall, slim build. Actually, she kinda looks like me.
She must have been skulking around my house, staking out my baskets because she didn't take anything else.......just my fuchsia. She even left my gigantic moss baskets behind!

WARNING: Don't CROSS Tamara because she'll take you down with her cutting insults and fierce finger pointing before you have a chance to say "Uncle"!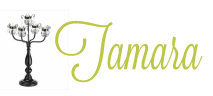 21 Comments »