It's been a very, very busy week on the farm what with Mother's Day tomorrow and all that.........but it's NEVER too busy for music around the Jansen household!
So, since I am not legally allowed to film the kids performing this week in Fiddler on the Roof, I bring to you instead an exciting performance of Beethoven's Cello duet featuring Danny Boneduce and friends. This performance occured this morning at the Langley Community Music School where the kids take lessons. Danny's on the left. He's the one with the white hair (sorry about passing that genetic trait on, son) and the ever so stylish "faux hawk". Is that really in style these days?
Danny has asked me not to post this performance but......... I can keep a secret if YOU can keep a secret :)
By the way, my apologies if this piece is not by Beethoven. I'm not really sure who it's by. I figure that Beethoven is a safe bet. Can anyone tell me the real name of this piece?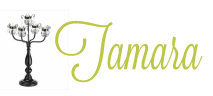 6 Comments »