Sometimes change is hard. It happens when you least expect it. It happens even though you don't want it. Today is one of those days. Today I'm not that happy with the metamorphosis ahead. I know that this metamorphosis is according to a higher plan but I wish it wasn't so. You see, Plumber Boy is leaving us.

I know, it's hard to believe! He's been with us for 10 years, through thick and thin. In the early days we used to share an office together.
He showed me how to use a computer.
He taught me what a spread sheet was.
If I was lost in traffice, I just called him for directions.
If I needed to rent a car in some far off land, he went on Expedia and got me one.
When I drove over my cell phone, he got me a new one with all my old numbers pre-programmed like I'd never even got a new phone.
He was a part of the family.........he even gots mail addressed to Plumber Boy "Jansen". We may not be related by blood but we were so close, everyone thought we were family.
Maybe I should have tried to re-boot my own computer once in a while and he would have staid!
Anyway, I do not want to dwell on the old days because it just makes me sad. So instead, I'm going to blog about the great big party we threw Plumber Boy to say "auf wiedersehen" till we meet again.
First thing we did was set up the barbecue in the park next door.
Of course, the Corona was hidden discreetly in garbage pails so that we didn't get kicked out of the park.
We set up the whole kitten-kaboodle in under an hour!
I pretty much bought out all the burgers and dogs at our local Costco..........
We sent up continuous smoke signals all afternoon.
The hamburgers were hot and tasty.
Plumber Boy's replacement, Chef Extraordinaire,
kept the meat from charring and our hunger at bay.
We had a chance to say a few words of appreciation for a job well done, remembering how much change we've seen both at Darvonda and in all our lives over the last 10 years. The ladies are trying to figure out who they are going to ask
to refill the toilet paper or replace the handsoap in the bathroom once Plumber Boy is gone........
We wish Plumber Boy much success in his new venture and we'll be over to lend a hand if he ever needs it.
That being said, I'm not sure what the 3 Musketeers are going to do without their Porthos around.....
We're going to miss you something awful, Plumber Boy. Y'all come by and visit us some time!
Now, don't forget to check out what other Metamorphosis is going on out there today at Between Naps on the Porch. Just click here
http://betweennapsontheporch.blogspot.com/2009/05/welcome-to-20th-metamorphosis-monday.html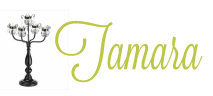 10 Comments »