I am so worried that some of my blogger peeps out there might be thinking that I have NO LIFE outside of the greenhouse because........well, that seems to be all I can blog about lately. So, today I decided that I needed to set everyone straight in regards to our family living a balanced life, proving that we're not "all work and no play!".

It's Metamorphosis Monday over at Between Naps on a Porch which is a perfect time to show how very balanced my life really IS......and what enormous changes have occured here in our household over the last 14 years!

Perhaps I am sounding a bit defensive. That's probably because right around this time of the year I need to keep telling myself "Tamara, you DO have other things going on in your life beside flowers!" Just because I barely have time to sit down for a cup of coffee these days doesn't mean that there is nothing else important going on around here. Granted, my phone never stops ringing and orders keep coming in, BUT there are more things to my life than just SPRING FLOWERS!

And I have the evidence to PROVE it! Last week I received a copy of a dutch magazine in the mail.
This magazine has a circulation of 80,000 people across the Netherlands.......maybe even in Germany, for all I know. Anyway, right in the center of this glossy, European magazine is a large article featuring Junior.
Yes, my Junior, can you believe it?
This magazine calls him a "virtuoso violinist"! Wow! VIRTUOSO VIOLINIST?! I still remember when he was in grade one and we first started going to lessons. I never once IMAGINED someone describing him as a VIRTUOSO violinist..........ANNOYING violinist maybe but VIRTUOSO violinist is.......well......pretty cool.

I can tell you that I have fought and bribed and cajoled this "virtuoso violinist" for 10 long years with all my motherly strength of will, forcing him to practice and stay the course.
I have made many trips to McDonalds after a lesson to "reward" Junior for a job well done with a big, fat McFlurry or some yummy french fries. I wonder if Yitzakh Perlman's mother ever had to bribe Yitzakh with McFlurries to get him to practice? After all those Mickey D trips, I'm amazed that this story of Metamorphosis isn't about how my boy went from a skinny little runt to a grande sized Sumo Wrestler.


Here's a little letter Junior wrote to his Mom and Dad in grade one, describing the things he was good at which, according to Junior at the time, was pretty much everything. Personally, I feel his spelling left a bit to be desired so let me translate his message for you. It goes something like this "I'm good at everything but I'm not very good at reading these books on the shelf but I like to look at the pictures too. I have some favorite books......."
"like music books. Some music books have violin in them. Love Lawrence"
Even back in grade one, his first year of violin lessons, he loved his violin!

Jump ahead 14 years and a fancy pants dutch magazine is calling my baby a virtuoso violinist. He is featured in the article with my little angel, who also recorded a CD in Holland a number of years ago with her brother.
Her big brother always played a whole lot of duets with his little sister over the years.
They have played their fiddles together since the beginning.
All that playing together makes them an amazing DUO!
What a METAMORPHOSIS!


So, today on this Metamorphosis Monday, I dedicate this post to my AMAZINGLY musical kids who have a very busy week ahead of them. My troupe of 5 musicians will be playing, singing and acting in FIDDLER ON THE ROOF! 6 performances and 1 dress rehearsal over the next 14 days will be a marathon in itself. Have you got your tickets yet? They are going fast......


Make sure to stop by Between Naps on the Porch to check out what everyone is posting about. Just click here. http://betweennapsontheporch.blogspot.com/2009/05/welcome-to-16th-metamorphosis-monday.html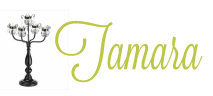 19 Comments »