I'm not sure I've properly introduced all my blogger peeps to the real live RAT PACK! You thought they were long gone but, actually, they are alive and well and living in Milner, BC. Each of them was born one year apart........it was a busy 3 years for Tamara :) But now they form a tight group in our house, entertaining us with their music and comedic skills on a daily basis. But, you should get to know each one seperately for a moment.
First we have Opera Diva, 17 year old highschool student, quiet and unassuming........until you get her on stage to sing.......
She may look small and unassuming but.........she's got a set of lungs on her like you wouldn't believe! She can shatter a glass from a mile away. Her brother, Danny Boneduce, really appreciates her vocal talents around the house. Just this afternoon she started singing some random song from Sound of Music and from across the hall we could hear his wonderful falsetto chiming in for the background harmony. Too bad his voice is starting to change because I just love his girly tone. But I digress........this is about Opera Diva and her lungs. Besides her singing talents, she plays violin, viola, piano, french horn (that's a whole other story) and........the kazoo. She is 1/3 of the Rat Pack. Indespensable.
Next we have Mini Me, 15 going on 21. We call her Mini Me because......well......she reminds me of someone I know.......ME!
Artistic, outgoing, rambunctious, mischievious, bubbly. When Mini Me is in the room, you know it. The only thing we don't share is a love for sports and high heals.........she loves sports.........I love high heels.........she wouldn't be caught dead in pumps.........I wouldn't be caught dead playing soccer. Regardles, one day, Mini Me and I are going into business together to start a film animation company that gives Disney and Pixar a run for their money! She plays the Violin, electric guitar, piano and.........harmonica. She's another 1/3 of the Rat Pack.
And then there's Danny Boneduce. When he was small, we all fawned over him. He was just the cutest little kid with his pudgy little cheeks and snow white hair. When he first started playing cello we thought it was so sweet! Who can resist a little chubby cheeked little dutch boy wearing a suit and playing a cello?!
Oh, so much has changed since those days long ago. Now he's the youngest brother to two older sisters who, in his opinion, cramp his style. At 14, he knows all, sees all and is completely indestructable. Intelligent, athletic, musical, comical all rolled into one.
He is particularly concerned about his hair, I must say. His hair obsession started long ago in his very early youth. One day he found a scissor and cut his hair straight down to the scalp. I had to get a buzz cut to fix the mess and........ever since then.......his hair is a top priority. I have found myself buying some very expensive GEL lately so that his "faux hawk" turns out just perfect. Danny Boneduce makes up the final 1/3 of our Milner based Rat Pack.
Now, just in case you got the impression that this Rat Pack is not a serious musical group capable of entertaining classical music lovers the world over, don't let their outward appearance fool you.
The proof is in the following video, shot this past saturday. So, sit back, relax and enjoy the entertaining stylings of the Milner Rat Pack........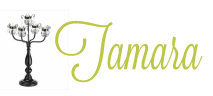 7 Comments »