Man, I love a good party and our ladies from the greenhouse really know how to throw a party! Last night we made our way out to the Dahliwal Banquet center in Surrey for one humdinger of a birthday party. This is the Birthday Boy who turned 1.......
and here's his Mom, the party planner.
She loves to dance and so do all the other girls. And she made us dance up a storm.
I mean, my feet are killing me from all that dancing. How that's possible is beyond me because I don't even know how to dance.
The Big Guy and I ended up getting there a little late since we had taken a ferry across the river to have dinner at a new restaurant. It was 9 by the time we made it out to the birthday party and it was in full swing.
The guys meandered over to the bar
while we ladies hit the dance floor.
I made the mistake of wearing my highest pair of heels and had to carefully avoid all the sequins and beads that were falling off the fabulous sari's the guests were wearing.
Since I'm already rythmically challenged, I had to work hard at making it look like I wasn't a goofy dutch girl bopping around like a chicken in the barn yard. My sister-in-law Fifi,
on the other hand, looked like she was born to turn in light bulbs on the dance floor.
The Big Guy enjoyed filling up at the buffet,
choosing butter chicken and nann bread to power up for his next turn playing John Travolta to my Olivia Newton John on the dance floor. When I looked up to find him with a couple of napkins in his ears to dull the sound of the music, I knew his age was catching up with him.
Oh no, now look what you made her do, Big Guy!
It was pandamonium once the guys started dancing.
Men and woman intermingled, turbans and sari's were bouncing around in unison.
The Big Guy, also not terribly well acquainted with synchronized movement, had a great time. I love watching him do his best Fred Astaire impression.......too, too fun!
I couldn't resist a quick video clip of all the fun so that my blogger peeps could get an idea of what a REAL party looks like around these here parts.
Plumber Boy was at the party with his gorgeous girls and they cut a rug along with the rest of us........actually putting us all to shame bustin' some amazing moves that I could never dream of attempting.
We had to say good night to all our Darvonda Gals right around 11 because we've got a bunch of big orders to be picked Saturday.
We need to be bright eyed and bushy tailed in the morning. Look at all those girls! What a great greenhouse crew we have.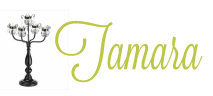 7 Comments »