Sometimes I wonder what happens to my beautiful plants once they leave the greenhouse. Do they find a good home for themselves? Do they get well taken care of? Are they getting any fertilizer? It was such great news to see this morning that 2 of my fuschia hanging baskets have been blogged about..........and I'm happy to say they've found a very good home.
Check out their story. Just click here
http://rose-gardendiary.blogspot.com/2009/05/to-my-cousins-yes-it-is-wednesday-night.html

And if you are wondering what happens when it snows AFTER you have bought all your bedding plants for the spring, just click here http://rosa-pottingshed.blogspot.com/2009/05/what-do-you-do-when-it-goes-below-zero.html

It's so wonderful to hear that my babies are being well taken care of! If you have a good story about the home you found for my babies, please let me know because I'd love to hear it!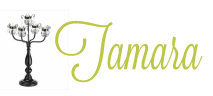 11 Comments »