Does anyone know how much physical pain you go through in the Spring Season at a greenhouse?
My legs are so sore, I feel like I ran a Marathon yesterday. Technically speaking, I did run a Marathon yesterday and so did all the rest of my peeps here at the greenhouse. We PICKED..........
PACKED...........
and SHIPPED 400 carts to market in one day.
Perhaps the number 400 doesn't impress you much. But let me help you do the math. If 25 carts fit into a Semi Truck and we sent off 400 carts, we actually shipped 16 Semi Loads of plants from our facility.
That means that we picked 16 Semi Loads of plants. Then we re-planted at least half of those plants
into fancy planters.
Finally we had to wrap and load every one of those carts while being careful not to load the wrong cart into the wrong truck. And let me tell you, when you load trucks at Midnight after a full day of heavy labor, it's very easy to make a mistake and send hanging baskets to Winnipeg instead of 6" Annuals packs!
I just want to say right here and right now "WAY TO GO DARVONDA PEEPS! You're the BEST team in the whole greenhouse industry".
Now, I wish I could tell you to go home and soak your feet but we're not quite finished yet guys. Can I get anyone an ADVIL instead?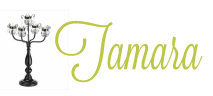 4 Comments »