I was flipping through all my photos from this week, trying to decide on what topic to pick for this Metamorphosis Monday and I found myself with in a big conundrum. I mean, there's so much change that goes on in our lives on the farm, it's hard to keep track. So, after reviewing my pictures I had come up with 3 different topics, all of them excellent example of the kinds of change that keep us hopping here in the farm. But which one is worthy of blogging about?
Do people want to read about "From Recession to Record Sales"? I could post pictures of how amazingly empty our greenhouses have gone in just one week.
Oodles and oodles of hanging baskets, planters and flats have been packed and shipped to market in record numbers. What's going on out there, people??!! Is everyone staying local for the summer and investing in their own gardens? We can't seem to keep our bedding plant flats in stock at the garden centers this year!
Or maybe it would be more interesting to read about "From Vancouver to Vegas", a humorous account of our latest trip to check out a big show featuring all sorts of new garden gadgets and stuff. Of course, I couldn't post any pictures of the great new pots I saw that had potential to be in our 2010 Spring Catalogue. That's highly CONFIDENTIAL information!
I think I'd start the post with a picture of the Big Guy sleeping on the flight to Vegas, looking all relaxed in his comfy aisle seat,
as if we weren't just leaving all our great Darvonda peeps behind to deal with the drama of shipping so much product out of the facility that they would go on to break all of our previously held records. They beat our previous record for the highest cart quantity produced in a day, then slaughtered the record for the greatest number of planters planted in a day, and finally smashed the record for the speediest delivery ever delivered in the history of our company! Actually, by the expression on his face, I think he feels their pain, even from a distance.
I could post some pictures of the beautiful hotel gardens we had a chance to check out like the Belagio...........
I noticed that they have been reading my blog and have stolen the UMBRELLA theme that we used in the retail garden center this year.
You can just never be too careful about what you post, now can you?
You'd think they would have offered me a discount on my room for giving them such great inspiration. On the other hand, I think I'll just borrow some of their design ideas like these fabulous giant watering cans..........
and this adorable snail...........
I could also post about my poolside office,
where I sat at the end of a long day of walking the conference center show floor. I'd show you my new best friend, my blackberry,
that helps me communicate with all my peeps near and far. Then there's my highly specialized research material
that I needed to analyze for next year's planter recipe's. And last but not least, I could show off one of my 3 brand new blisters that I got from all that walking and schmoozing and walking and schmoozing.
And then I could show you how TIRED the Big Guy was this week, even though WE were in VEGAS and the rest of the crew was doing all the REAL hard work. Any time we stopped for longer than 15 minutes in one spot...........
he would fall asleep!
Sitting or prone didn't matter.......
it seems he was really TIRED from all this Spring shipping stress.
As for me, I had a WONDERFUL time! I just love all the different themed hotels in Vegas. Not that I'd bring any of my kids here but........there's nothing like the Venetian, Belagio
or the Paris hotels to get me excited to plan a party! Last time I was here I planned my little angels wedding all based on these gorgeous chandeliers in the lobby of the Paris hotel.
Oh yes, I also seem to have a side line job here, doing a little presentation for all those avid gardeners on the Vegas strip :)
Yup, I'm a very versatile WOMAN!
In the end, I decided that the most impressive Metamorphosis that really needed to be blogged about today is how my darling Opera Diva has gone from a shy, young girl
into a bold and evocative actress, playing Chava in the Fiddler on the Roof this week and next.
You've come a long way BABY! I'm so proud of you. You move me to tears with your emotional portrayal of a young woman cast out by her family for marrying the wrong man........you go girl! Of course you know your REAL mother would never let you do such a thing. I'm afraid I may have CONTROL issues when it comes to my kids :)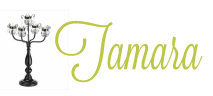 17 Comments »