Today's post is dedicated to all those poor residents of the Prairie province, the one situated right next to us lucky British Columbians. Today was a bad day for my good friends and neighbors in ALBERTA. Today, a day in the middle of May, they got snow and freezing temperatures! The good citizens of British Columbia were out getting a tan by the sea while all my peeps out in the Prairies were freezing their tooshies off, probably even shedding a tear at the sight of a spring snowfall.
No, wait a minute. Some of us lucky British Columbians were busy picking a whole lot of bedding plants and planters for shipping to Alberta when the snow storm struck.
Suddenly, half way through the day we get the call.
"Cancel ALL the orders!"
WHAT??!!! Cancel all the orders??!! That's like trying to stop a speeding locomotive that's travelling downs a steep mountain cliff!
You can't just STOP all those orders.
I mean, if it was just a single Semi Load of plants.........MAYBE.
Even if it was 2 Semi Loads of product that we had to cancel.........PERHAPS.
We could possibly even entertain the idea if it was 3 Semi Loads of cargo..........
But, when it's no less than 7 Semi truck loads, all equipped with 7 Semi truck drivers and 200 carts of product............
well, you would probably do what we all did here at Darvonda this afternoon and just break out the Crown Royal and just start laughing!
Seriously, I promise you, that's what you'd do.
I'll have to stop by the liquor store later and stock the liquor cabinet back up because it's gonna be cold in Alberta until Friday!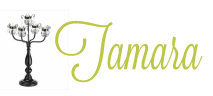 7 Comments »