I love the show Jon and Kate plus 8. The kids and I watch it together. I feel like it's a window into the "way we were" when my kids were little. So much chaos......and yet so much fun. I am very sad to hear that Jon and Kate have hit a rough patch in their marriage. Do you know what I'm talkin' about, blogger peeps?

I wish I could sit down with them and have a little chat. I'm not sure Kate would listen much to my advice but really, who am I to give advice anyway?


The Big Guy really feels for poor Jon. He was really affected by the season premier show. He doesn't want to watch with us anymore.

I wish I could have the following conversation with Kate:

"If you really want to do the best thing for your kids, then you need to re-focus on your husband. If you love HIM, automatically the kids will be healthy and happy. Enough with the big birthday parties and the matching outfits. Go out and spoil your HUSBAND with all that attention instead!"

I know, it's just a TV show but, I see it all the time. We ladies start having kids and our focus shifts from being a soulmate to being a mom. That's hard on the men. They hate playing second fiddle. They want us to give them some "me" time or they start to pout.

Now, I don't know if you've heard about Jodi, Kate's sister-in-law who is trying to get them to stop filming the show and let the kids grow up in private. I see her point. It must be hard to have cameras around all the time. Just ask my kids. I'm always filming and taking pictures and then putting it on my blog. Jodi thinks that's exploitation...........uh oh........I've been exploiting everyone I know. I exploit my sister.........
I exploit my daughter's wedding.......
I exploit all my children........
I even exploit FISH!


Time to re-think my blogging habits.

In the meantime, I really, really hope Jon and Kate take a long, relaxing vacation.......just the 2 of them.......to re-connect with their roots.

How about you? Are you hoping the same thing?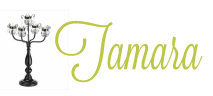 9 Comments »