Every time we go to Las Vegas, I seem to get a "big idea" that I just have to follow up on.
Last year I was inspired by the Paris hotel and fell in LOVE with those gorgeous chandeliers in the lobby. They ended up being the theme of my little Angel's wedding. This year, during our trip to Vegas, something else caught my eye, started me thinking about a big idea. I'm just Hooked on BIG IDEAS!
See this picture of the Big Guy sitting in front of the Venetian?
There's just something about symmetrical plantings of shrubbery that get's my blood pumping. I've always wanted a formal garden but, until now, haven't been able to realize my vision. This picture got me thinking. Uh oh........Tamara's getting that FEELING again. Bet ya' can't guess what it was this time.
These wild ideas of mine just bubble around in the back of my brain until the right moment.........and then.......VIOLA! Out of the the blue, the Big Guy just makes them happen.
You didn't think I would do this by myself, did you?! I'm not strong enough to lug Boxwoods around like HE can. And he looks way better doing this kind of hard, physical labor than anyone I know. I mean, look at those GUNS!
I enjoyed watching him flex and bend.
That sweaty brow of his is just.......HOT!
It wasn't long though, before he had to call in the cavalry, though. He's not as young as he used to be. The Big Guy felt that the young fella's are far better suited to digging than he is.
So, Junior and Son-in-law got roped into helping out. My little Angel loves watching her fella flex and bend too!
So, we sat together on the porch drinking lemonade and enjoying the show.
Watching men at work.......IT'S A BEAUTIFUL LIFE.
In the end, it proved even too much for the cavalry and we had to recruit a few members of the greenhouse staff to finish off the job.
Good thing we have a large pool of recruits to pull from!
All the hard work really paid off and I now have my formal garden out front. I just love it when a plan comes together, don't you?
Now make sure you stop on by Hooked on Houses to see what everyone else is hooked on this weekend. Just click here http://hookedonhouses.net/2009/05/21/hooked-on-porch-swings/
Also, check out The Inspired Room for It's a Beautiful Life Friday. Click here http://theinspiredroom.net/2009/05/21/a-beautiful-life-friday/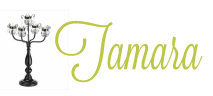 12 Comments »