I am so very tired! I must be getting old......
This past week was the week of the Mass Band Concert which my kids were a part of. I also had 3 extra teenagers from Edmonton come to stay for the weekend as all the students needed a place to stay. My nephew and 2 young ladies were my guests from Friday till Teusday, making my life even a little busier than it normally is........if you can imagine that!
I've got a great big HANG-OVER from all the teenage fun we were involved in!
First of all, we pretty much partied every night till past midnight. Then came the BIG show on Monday night including senior bands from across western Canada. Edmonton, Carmen, Winnipeg, and even Lynden, Washington sent their musicians to play some wonderful music.
My nephew Jesse even sang a SOLO!
Wowee he's got a fabulos Bass voice. I'm a sucker for a really good Bass!
Here are the other 2 girls, Leanne and Angela on the left of the photo,
who kept me hopping from the school to the greenhouse to wherever they had their next event. Were WE that energetic when we were 16??!! I can hardly believe it!
Can you see Opera Diva in the middle of this crowd with her French Horn?
And there's Mini Me, hiding in the wings with her Bass guitar.....
After the concert, we left for home at around 11:30 PM........to arrange an AFTER PARTY at my place!
We had lots of people turn out for Pop and Pizza
and the whole shindig went until 2 AM! TWO AM?!
Can you believe it?
I'm WAAAAY too old to party until 2 AM :) My nephew Jesse, on the other hand, is just getting STARTED at 2 AM!
Well, regardless of the fact that I'm old enough to be a GRAMMA to this cute as a button baby bump, I still had a ton of fun!
Now, I need to go get some SLEEP!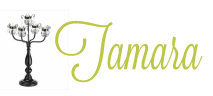 1 Comment »