It's the beginning of the season here in the greenhouse which means it's time to give our employees an orientation session.......you know, talk about safety issues, talk about productivity, talk about what's coming up for the busy spring rush and all that jazz.
So, not long ago, the Big Guy and I took everyone in the greenhouse for a "walk around" as we like to call them. We stop and discuss safety issue like "How not to get driven over by the forklift"
or "How to understand the skull and crossbones labels ". Did you know that, according to the Worker's Compensation Board, you need to instruct your employees not to drink the TONER from the photocopier? If you don't, you could be held liable if the secretary decides to ingest the ink cartridge rather than put it in the copier.
It's also very important to instruct everyone on "How to climb to the mezzanine without breaking a leg". The Big Guy decided he should give THAT talk since I've been known to go up there with my high heel shoes......apparently I'm not a good enough example for the staff :)
I think I need to start taking some public speaking courses because I seem to being doing more and more of that as the business gets bigger!
Now, some of you may already know this and others may not.
Our brand new, very old cow barn has been converted into our retail Garden center in a very big way this year.
Gone are the stalls in the milking parlor and the uneven pavement in the barn.
We've got the old gal all gussied up for spring and you'd never guess what she looks like now.
So here's a sneak preview of the METAMORPHOSIS that has occured here. Check back on Monday for a whole bunch more photos of the GRAND OPENING of MILNER GARDENS!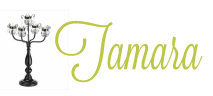 8 Comments »