Another week has come and gone and what a WEEK it was! Spring on the farm can be a very busy and stressfull time. This week we had the fun of dealing with a small pest infestation of the aphid kind at the greenhouse. They are nasty little critters that make a sticky mess of any plants they choose to call home. Unfortunately for us......they had taken up residence in our crop of ornamental grass......don't ask me why. But, our little infestation made a most interesting METAMORPHOSIS occur here in our little town of Milner! We saw a massive transformation in the men of the family, and I can tell you that it was a very good transformation.
It turns out that after the aphids were anihilated by a good dose of some chemical or other, we had to go and wash every pot down with soapy water until there was no sign of their existence left.
And guess who got the fun job of washing those pots........the guys. I'm not sure the Big Guy knows what a dish brush is, let alone have ever seen him use one. I can hear him defending himself as he reads this post but trust me when I tell you, he is not terribly acquainted with soap and water.
I can already hear the Big Guy arguing about this post. It would go something like this........
BIG GUY: "I do SO know what a DISH BRUSH is, Tamara! How dare you suggest I never do the dishes!"
TAMARA: "You NEVER do the dishes, Big Guy.......we've had an automatic dishwasher for years!"
Now back to my story, try to imagine 50,000 six inch pots that need to be washed and inspected before being shipped to market.......that sort of job requires a huge effort on our part and, regardless of the Big Guy's inexperience with a dish brush, he and the boys dug right in and cleaned up the mess and here's a video to prove it!
I would never have believed it if I hadn't seen it with my own eyes :) It was an amazing METAMORPHOSIS for my Monday morning posting.
Well, make sure you check out all the other metamorphosis going on out there this monday by stopping over at Between Naps on the Porch for Metamorphosis Monday. Just click here http://betweennapsontheporch.blogspot.com/2009/04/welcome-to-14th-metamorphosis-monday.html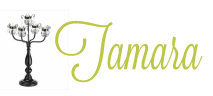 6 Comments »