It's all out CRAZY BUSY around here these days! We're all running around organizing......
Calculating and discussing.......

Making sure that all the garden centers get EXACTLY the right orders at EXACTLY the right time so that no one blows a gasket over a missing pansy or hanging basket......
That means we have begun our PIZZA and SAMOSA diet. Every night we work late, we order in dinner. Since a lot of our ladies are vegetarian, we have only 2 choices of food that we can order........PIZZA and SOMOSAS!
Now, I don't know about you but PIZZA can get a little boring if you eat it every other evening......especially when it has no meat.
Oh well, our diet of PIZZA's and SAMOSA's won't last forever and in the mean time we enjoy a moment of rest from all the heavy work we do.......

And yet somehow........
my jaw never gets too tired to talk and my hands never get too tired to gesticulate!
I do believe the staff gets too tired to listen to me, though :)
Spring is the time when we work so hard we throw our dirty gruby selves into bed the minute we get home, only to roll back out again in the morning and start all over. Ya' gotta love SPRING!
Oh, and we've got a new guy working with us this year. Remember our CHEF from my little angel's wedding in September? We hired him........and now we get fresh baked apple pie added to our PIZZA's and SAMOSA's diet!
Tamara was thinkin' when she hired this guy, that's for sure!
Doesn't the Big Guy look exhausted in this photo? Come on Big Guy, we're not even 1/2 way yet! SMILE. That's fresh apple pie you're eating.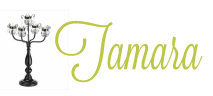 3 Comments »