Does anyone remember the song "One eyed, one horned, flyin' purple people eater"? Today we got our new T-shirts with our Milner Gardens logo on them and I just couldn't get the song out of my head for the rest of the day.
Is this not just the GREATEST purple shirt you've ever seen?! And look at those purple Senetti's that are selling like hot cakes at our favorite big box stores......they are a perfect match to our t-shirts. I just LOVE purple, don't you?
Junior and I went out into the shipping area and decided we needed to take a real cool picture of us doin' or best gangsta' poses in front of all those beautiful purple flowers. I couldn't figure out why I didn't look quite as cool as my teenage son when I suddenly realized that my "W" symbol looked a little gimpy......
Junior set me straight on how to do things properly....... and it doesn't include showing off your double jointed thumbs :)
I don't really know what the "W" stands for so I hope it's not something raunchy or disgusting? Mother's of teenage boys probably shouldn't try pose like gangsta's without doing a little bit of research on what the poses might signify.......my apologies if it's something inappropriate :) I figured it was "W" for WAY TO GO TEAM!
See........here's the rest of the team!
WAY TO GO TEAM! We sure kicked butt today, didn't we guys?!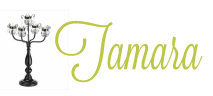 8 Comments »