Is it Monday already?! That means it's Metamorphosis Monday.......and I'm excited to show you the big changes that happened in our old Milking Parlor.
This place used to house a whole lot of milk cows but we've given it a lick of paint, broken down a few walls, smoothed out the floors and shoveled a whole lot of manure in the last little while.
We're finally ready to open up our new retail greenhouse where you can stop in to get some great deals on some fabulous plants and planters.
Come on in with me and check it out!
Here we have our new front entry that was designed to look rustic, even though it's brand new. Even the sign out front matches the barns now,
although it did mean we had to pull down a few rather large old trees out front.
We decided to keep the big side doors as they were so that we can open things up nice and wide, making it hard to resist stopping in.
Last year we built the first plastic hoop house where we managed to sell a wide variety of bedding plants and baskets.
This year we decided to add a second hoop house and tear down the old milking parlor for a bit more of an open feel. With the wide open space, we now have room for colorful vignettes that really inspire a person to go out and start planting in their gardens.
Another addition this year are some gorgeous display tables........
Can you believe this used to be a working milking parlor??!!
The guys brought in some big machinery and tore out all the old cement, replacing it with a smooth floor, just perfect for selling antiques and such.
I just love that little extra touch of the hay bales........
And the wagon wheels leaning against this old barn door........
I just love the way all the colorful displays draw your eyes down the entire greenhouse, drawing you all the way inside.
Looks like we've got lots of spring mixed baskets to sell so make sure to stop by soon!
My sister-in-law Fifi got everything all spiffed up for opening day. Here she is, checking if there's a shelf that needs filling or a planter that needs water........Kudo's to you for such a beautiful job on the decorating Fifi!
She's was so busy rushing around, we didn't manage to get a nice focused picture or her.......sorry about that.
The Big Guy and I decided to do on of our "walk-arounds" on opening day. What fun to see everything all pulled together so nicely.
We also partnered with our neighbor across the street who sells antiques and collectibles. We're selling some of his pieces on consignment. We have a few different pieces on display that really set a nice ambience.
Just in case you were wondering who took all these lovely photos, here's my official photographer. We keep her really busy these days making signs and marketing for the greenhouse and the retail.
Any my grandbaby bump is coming allong quite nicely as well :)
Here's another thing that Fifi put together and I just love the idea. She kept her eyes peeled for free stuff on Craig's list and finally got a few really nifty pieces like this lovely dresser that now doubles as a planter.
Then there's this old chest she filled with lovely spring plants for a very unique design.
This new area is filled Terazzo pots and giant ceramic pots
that I can't wait to see all planted up......but of course, we sell them empty as well.
Throught the garden center you'll see colorful vignettes that are bright and cheery, sure to inspire the feeling of spring. There's an ORANGE section.......
And a YELLOW section.......
And of course, my favorite section, a GREEN section......
Did I already say that GREEN is my favorite color?
I'm so glad that Fifi managed to re-use all my umbrellas from the training video because they really add some pizzaz!
There's nothing like a little splash of color to really remind you that it truly is "A BEAUTIFUL LIFE"! So, hurry on down to your local garden center for a little inspiration. Let your imagination run free!
And don't forget to stop on by Between Naps on the Porch to check out all the other amazing Metamorphosis going on out there in blog land. Just click here
http://betweennapsontheporch.blogspot.com/2009/04/welcome-to-13th-metamorphosis-monday.html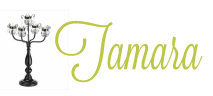 20 Comments »