Would you just LOOK at this fabulous looking bunch of kids! Don't they look ANGELIC. They appear so well mannered and cultured, perfect little CLASSICAL musicians, don't you think? Well, all except for my little Danny Boneduce in the middle with his mischievous little smile. I guess he has allready decided at this time that there was NO WAY he was ever going to play the violin, no matter what his mother said.......and so now he plays the cello. Danny always wants to be different!



So, this well mannered group of children can actually put on a good show of being a nice group of CLASSICAL musicians when necessary and this saturday was one of those days. They spent the morning playing with the Abbotsford Men's Choir. This was a special recording session for the choir's next CD and the kids managed to behave themselves quite nicely.

That's Danny Boneduce in the middle, no longer smiling impishly since this was a serious CD recording.
Junior, Opera Diva and Mini Me filled in Violin 1 and 2 nicely. By the end of the session they were even approached to play along in an upcoming opera being put on in Vancouver in May! Check out this snippet of amazing music, serious music, CLASSICAL music.......
Now check out this photo for a completely different side of my kids, the more earthy, down home COUNTRY side they like to show off as often as possible.
There's nothing like a good old fashioned hoe' down and to really get the adrenaline pumping!
METAMORPHOSIS is the spice of life in my family! There's just nothing better than playing music that just makes people want to tap their toes and stomp their feet.
Danny Boneduce is just not quite in the swing of things yet.........guess he just LOVES to be different.
Now does this look like a bunch of serious CLASSICAL musician........
Or a bunch of country bumpkins?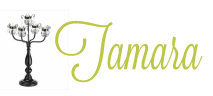 7 Comments »